Recruitment isn't solely reeling in active, engaged candidates. It's attracting passive candidates who might well be perfect for the role too.
LinkedIn research reveals that over 70% of the global workforce is passive talent.
That's a massive percentile you can't miss the chance to tap into if you're looking to keep your clients happy.
In this blog, AdBuilder's wise owl wisdom will show you how to do exactly that. 🦉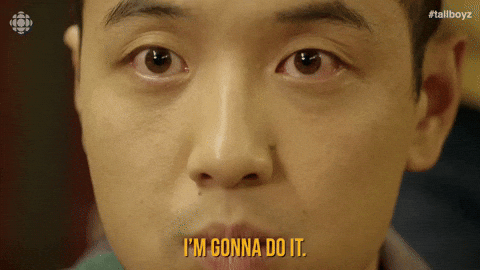 Contents
Which Types of Candidates Are Passively Jobseeking? 👀
A passive candidate is a person that's currently employed, and not necessarily actively seeking a new job.
But that doesn't mean they aren't interested in anything new.
If the perfect offer comes along, or the ideal opportunity presents itself, a passive candidate could still easily be tempted to throw their hat in the ring. 🧢
If I'm not planning to order a takeaway but my friend comes over and suggests we order some pizza, I don't know about you, but I'm probably going to be tempted by a slice or two of pepperoni.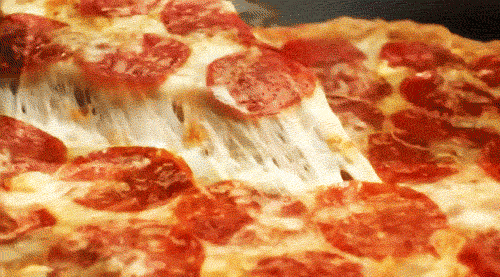 It's human nature.
Sometimes the grass is greener! 🍀
If you can show a talented employee that bigger and better is waiting for them, you can secure their application even if they seemed to be happy in another role.
Active candidates are on the hunt, directly and immediately looking for new opportunities.
Passive candidates might need a little more persuasion.
But given how many of them there are, and how little competition you might be up against, if you manage to interest a passive jobseeker, don't you think it's worth the extra effort?
There are many different reasons to conduct passive recruiting, even when it takes some time and effort…
Active vs Passive Candidates: Building an Attraction Strategy
Now we're as well-versed as the dictionary in the differences between active and passive candidates, it's time to explore the differences that arise when we're attracting passive candidates versus active ones. 📚
Obviously, with varied urgency levels and interest levels, new tactics must be adopted.
(Though the fundamental aim of creating a good candidate experience and delivering a concise, engaging job advert that drives applications remains the same.)
How to Attract Active Candidates
To attract active candidates, it's all about those classic recruitment steps:
– Create a job advert that succinctly, accurately and eloquently represents the role you're attempting to fill for your client.

– Advertise the job, using the advert, to reach an audience of active jobseekers.

– Wait for applications to come in.

– Sort through these applications and determine which are the best of the bunch.

– Let your client know your findings and provide them with a shortlist of people they can invite to interview.
Extra or adjusted steps might be required if you're running a specialist recruitment agency, but generally speaking, this is the gist of the process.
They want the jobs, and you share the jobs.
If you create an ad that's readable and accurate, you'll get applications. ✅
BUT you'll have less control over who's applying than you would if you were reaching out to passive candidates to gauge their interest.
How to Attract Passive Candidates
Here's an analogy from Beamery:

Attracting active candidates is like fishing with a net. Attracting passive candidates? It's a little more like fishing with a spear. 🐠🗡
It's more precise. 🎯
More strategic. 🧩
More targeted. 🥅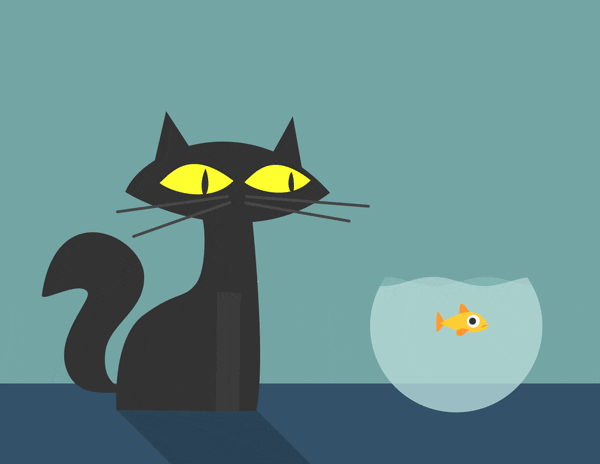 Here are the four Ps of passive candidate recruitment:

– Procurement – The secret sauce is a strong grasp of how and where to source. Unlike active candidates, passive candidates won't come to you. You'll need to figure out where to find them and how to identify them.

– Personal touch – When you're trying to connect with passive candidates, you can be a bit more sales-y with them to really push what you're offering. And that might work, partially. But if you are going to ramp up the sales-y energy, try to get a little more personal and specific as you do. Connect.

– Patience – As you've probably guessed, procuring passive candidates and encouraging them to apply takes a little longer than posting an ad on Indeed and letting the active jobseekers' applications roll in. Be patient and remember that you're targeting high-value, perfect-for-the-job potential applicants.

– Pool warming – I'm not off my rocker, I promise. By pool warming, I mean keeping in touch with your talent pool. Many people who aren't current candidates for a role remain accessible to you, and if you keep these leads warm, you won't have to start sourcing from scratch whenever a new role opens up.
How to Convince Passive Candidates to Hit 'Apply Now'
In my experience, three key things turn passive interest into action:
The marketing
The job advert
The candidate experience
Allow me to go into more detail.
The Marketing 📣
There are multiple facets of marketing at play here.
For one, the way that you're branding and positioning your recruitment agency.
For two, the way that you're promoting and advertising each job role you're trying to fill.
Good marketing can be make-or-break, especially in a hiring climate where positively branded companies get twice as many applications as companies with negative brands. 👯‍♂️
My best advice for marketing to passive candidates is that you take plenty of time and effort over your research.
That you ensure you're targeting the right audience.
All the greatest words in the perfect order won't do anything for your application rate if you're not promoting your job ads to/reaching out to the correct people.
The Job Advert 📝
You had to know this bad boy would be getting a mention or two, right? 🤷‍♂️
We're all job ads all the time at AdBuilder.
And we've seen first-hand the massive impact that a quality job advert can have.
Active, passive, or anything in between, if a candidate doesn't connect to a job advert, they won't apply.
On a global scale, 10 jobs are added to Indeed every single second.
That means you've got a lot of advertising competition.
Ideally, your ad should be:

– Relevant, detailed and specific WITHOUT being long-winded and overly specialist

– Engaging, snappy and persuasive WITHOUT a lack of actual info and too much selling

– Inclusive and inoffensive WITHOUT putting too much focus on the company ethos and the workplace

– Well-structured and easy to read WITHOUT being oversimplified, particularly if the role is more senior
The Candidate Experience 🧘‍♀️
Some of this, i.e. onboarding, will be down to your client.
But the early hiring stages?
They're all you.
It's up to you and your agency to make the candidate experience as positive and memorable as it can be from the initial interest phase to the interview phase. 🧠💗
Do this well, and you'll widen your talent pool.
You'll ensure that candidates keep thinking favourably of your company and feel happy to trust your recommendations and suggestions when a job comes up later down the line.
Plus, you'll ensure that your agency's reputation and the reputation of your client remain unscathed.
According to CareerArc, 60% of candidates reported having a bad experience when applying for a job, and 72% of this number then chose to share that bad experience with others.
Fail to prioritise the candidate, and you'll limit their future involvement with your agency.
(And the future involvement of other potentially interested parties.)
A super-low 25% of jobseekers report having a 'great' candidate experience.
Want to hold onto the attention and trust of passive jobseekers over the longer period of time it might take to pique their interest?
Make sure your agency is always working to be within that number. 🧮
5 Passive Recruiting Methods You Need in Your Arsenal
With a global talent shortage predicted to make life harder for employers and recruiters alike by 2030, these passive recruiting methods should help your agency to access candidates that others can't reach… 🔑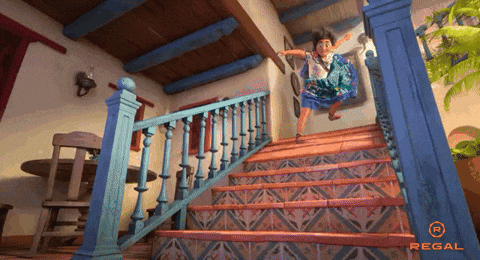 Method 1: Get Automated Tools Involved
Recruitment automation tools are coming on leaps and bounds in 2022, and passive candidate sourcing can be completed more speedily with the help of artificial intelligence. 🦾
The AI tech searches the web, collecting and analysing candidate data as it goes.
This data is comprised of everything from the contents of a person's CV to their social media activity.
The tech then collates all of this information to determine the answer to two questions:
Which passive candidates fit the job?
Which passive candidates seem most open to switching jobs?
The most open candidates can then be the first port of call for recruiters, cutting down on time spent conversing with people who aren't interested in a new job.
Method 2: Encourage Referrals
One way to find passive candidates easily and quickly is to encourage referrals. 👋↩️
Employers can of course receive referrals from employees and onboard more directly in this manner, but in their own way, recruiters can do the same.
Invite candidates in your existing talent pipeline to make recommendations, and you might find you're connected to an ideal applicant with little to no effort on your end.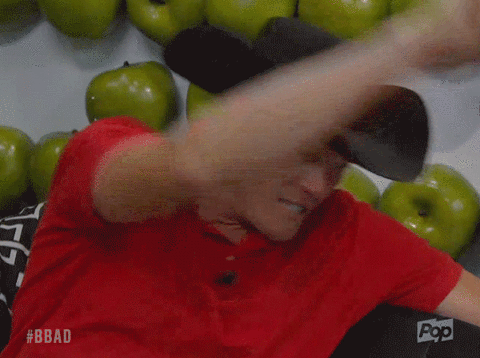 Method 3: Get on Social Media, and Don't Stick to One Platform
Social media sites like LinkedIn and Instagram are optimal locations in which to attract passive candidates and encourage their applications.
Though LinkedIn has historically been the most popular social network for recruitment, you shouldn't put your bumpers up and roll straight down the middle of the LinkedIn bowling alley. 🎳
Explore other lanes too.
You might find candidates over on Instagram or Facebook that you'd never have crossed paths with on LinkedIn. 🔀
Method 4: Invest in Sourcing Training
Train your employees and hone their sourcing skills from the intern level up.
That way, you'll know that your agency is never missing a chance to recruit passive talent.
If there's any form of training that it'll most pay off for your agency to invest in, it has to be sourcing. 💰📈
To give you a sense of what might be covered in a course of this nature, here's the description for an intermediate Talent Sourcing course available on LinkedIn Learning:
"In the war for talent, it's important to create an effective recruiting strategy. It begins with knowing where to find or "source" the best possible candidates. You need to proactively identify and attract top talent so that when a position becomes available, you have developed a pipeline of qualified candidates. Learn the meaning of talent sourcing and how to create and implement a winning sourcing strategy. Award-winning recruiter and trainer Barbara Bruno introduces basic and higher-level candidate sourcing techniques, explaining how to identify resources with the best ROI, and how to use big data, social media, and tools like LinkedIn Recruiter in your sourcing efforts."
Method 5: Nurture Your Talent Pool
This is something I've already briefly covered, but I feel it bears repeating. 🐻
The success of any recruiter depends on their ability to develop strong relationships with talent, and this is never truer than when it comes to attracting passive candidates.
When you continue to actively invest in and market towards people even after their direct and immediately evident value fades, you continue to foster a relationship.
You build your talent pool and make your agency capable of sourcing ideal candidates quickly and effectively.
When this is the case, everyone wins.
The agency, the candidates and your clients.
High-Quality Job Ads = Positive Passive Recruitment Outcomes
Much of the time, it all starts with the job advert for an active candidate.
But for a passive candidate, this could be where it all ends. ✋🛑
If they hate what they read in your listing, there's no way a candidate will bother to apply for a job when they already have another.
That's why, regardless of the type of recruitment your agency is conducting, the quality of the job advert is always extremely important.
For support with the creation of optimised, inclusive job ads in no time at all, try our job advert building platform.
You could even get your hands on a free trial.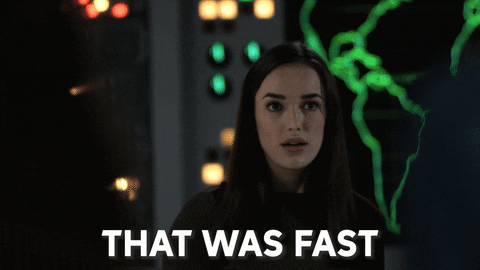 Or stick around on the AdBuilder blog and check out even more problem-solving job advertising content, like: