With 600 million blogs on the internet, there's lots of content ready to be consumed.
The question is, where do you start when it comes to recruitment blogs?
Nowadays, most successful recruitment agencies in the UK have specialised blogs on the go.
However, quantity doesn't always equal quality.
The best recruitment blogs will do three things:

1. Add value and help make your role as a recruiter a little bit easier.

2. Cover all areas of recruitment and deliver a balanced commentary on a topic.

3. Recognise industry pain points and offer a solution (in-depth).
So, whether you're looking for further inspiration and additional sources of useful content or you're looking to start writing your own content, here are seven recruitment blogs at the top of their game, seeing high levels of engagement.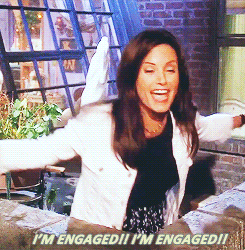 Contents
List of the Best Recruitment Blogs [7 Examples]
The internet is bursting with information.
Some of it is exactly what we're looking for, and some of it – not so much.
The best content listens to current consumer demands and engagingly meets them. 👂👋
Here's a rundown of what these seven blogs are doing well and why you should be digesting their content on the regular.
We've even included some top tips on how to start a noteworthy recruitment blog in your agency.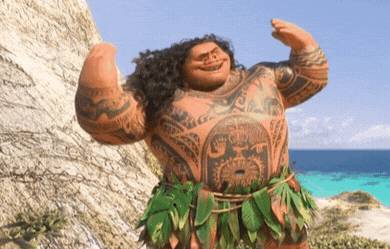 Coburg Banks is a successful recruitment agency running a top-tier blog.
The company can communicate, inform and market via blog posts.
First established in 2002, Coburg Banks has always been dedicated to the sourcing and recruitment of high-quality job candidates.
The agency invests in every part of the process, from building job adverts to marketing them, serving the needs of both clients and candidates.
Now, with 20 years of experience under their belts, and many long-lasting client relationships, the team at Coburg Banks knows what they're talking about.
This is one of the biggest reasons that their recruitment strategy blogs perform so well.
They're full of tried and tested knowledge.
Plus, their ability to pick searchable content rocks too! 🤘🏼
Coburg Banks has experience in five key sectors:

– Health and social care recruitment

– Marketing recruitment

– Sales recruitment

– Technical recruitment

– IT recruitment
All that experience goes straight into the blog, which tackles everything from recruitment processes to CV writing and interview techniques.
Companies/recruiters looking to hire can find value in Coburg Banks' recruitment blog and candidates looking for the perfect job role can find it too.
There's an email sign-up option that will beam the latest recruitment tips straight to your inbox.
Fundamentally, there are three things that Coburg Banks' blog does brilliantly and they're something you should try to include in your content…
Start the process of getting on Coburg Banks' level with these three suggestions.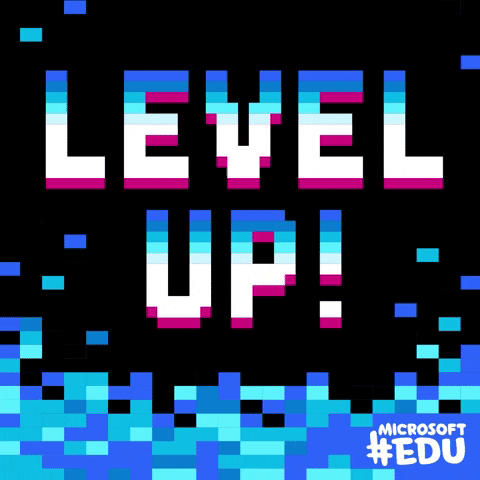 In early 2021, there were 657,000 job vacancies.
That number is 8% higher than the previous quarter.
Opportunities to shine in the recruitment sector are growing with candidate and client demand, and if you can create one of the best recruitment blogs on the internet, you can capitalise on this.
Temps4Care is a recruitment agency operating within the care sector and their blog is another high-performing example that ticks all the boxes.
The agency helps both employers and temps to find what they're looking for. 🔍
Providing elderly care, palliative care, childcare, mental health care and support for learning and physical disabilities, Temps4Care understands the importance of doing the job well.
A strict vetting procedure allows the agency to continually produce reliable temps, never letting a client down.
This process includes in-depth face-to-face interviews and the operating of a one-strike rule.
Available 24/7, the healthcare recruiter will get back in touch with clients about shifts within seven minutes, providing consistency, high-quality care and rapid responses.
As an APSCO member, they're fully compliant with CQC's requirements. ✅
Temps4Care is leading the smart search candidate generation charge, offering clients unrestricted access to some of the UK's largest job boards.
But what makes their recruitment blog work so well?
Like our first example, I think the most important thing that's working for Temps4Care is the blog's ability to provide content suitable for both employer and employee.
Their blog posts cover a variety of different topics relating to the care sector and healthcare recruitment.
These topics connect and resonate with the Temps4Care customer base, adding value to their experience on the website.
The blog is easy to navigate, including a "Most Popular" section.
In terms of writing style, each blog is constructed from short, digestible sentences with clear headings.
As a result, this makes it easier for you to find and digest valuable healthcare recruitment blogs quickly.
Example 3: Hays
Hays is a leading global specialist recruit group.
As the market leader in the UK, Germany and Australia, it's no surprise that Hays has curated a brilliant recruitment blog.
The Hays brand takes pride in its ability to recruit qualified, professional and skilled people, regardless of industry or profession.
Hays deals with private and public sector recruitment and handles a range of recruitment types, from permanent position recruiting to contract roles or temporary assignments.
The Hays team is worldwide, working in over 33 countries and consisting of more than 6,200 people.
In the UK, a person is placed in a job every minute by Hays.
It's no surprise, then, that their recruitment blogs perform extremely well.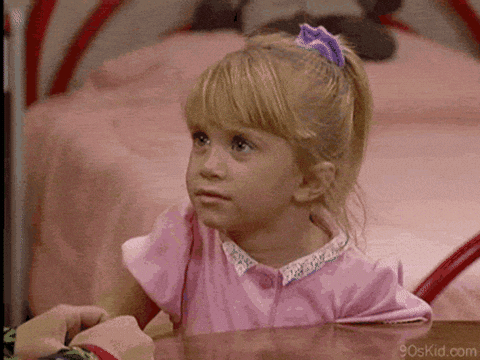 With so many perspectives to pull from and so much data to analyse, the Hays blog is full to the brim with recruitment expertise. 🛁
Hays also runs a curated Australian recruitment blog, providing recruitment and business insights not just in the UK, but across the globe.
The Hays recruitment blog page even incorporates their podcasts, covering everything from diversity in the corporate world to building the self-confidence of your team members at work.
SocialTalent is an e-learning platform dedicated to improving and streamlining the hiring process.
At AdBuilder, we know a thing or two about streamlining.
We were able to help Coburg Banks reduce time spent writing job ads by over 35 minutes per ad.
That's enough time to sneak in a nap!
Since we're first-hand streamlining experts, you can trust us when we say: SocialTalent is an intuitive, user-friendly hiring excellence platform that brings candidates and businesses together.
A customisable reporting system is at the heart of SocialTalent's offering, which focuses on:
Locating candidates
Engaging candidates
Hiring candidates
Onboarding candidates
What began as an idea in the heads of two recruiters, brainstorming innovative ways to source candidates, has become a comprehensive library of training content that:

⭐️ Improves employee satisfaction rates

⭐️ Helps employees to develop new skills

⭐️ Improves employee performance rates

⭐️ Contributes to the quicker achievement of business goals
SocialTalent's popular and regularly updated blog tackles a range of recruitment topics, from global scalability to gamification.
Whether you're looking to discover the latest on SocialTalent content or seeking expert advice managing digital teams, you'll find what you're looking for among the easily searchable range of recruitment blogs.
94% of employees surveyed said that they would be more willing to stay in a corporation that invested in employee training, so it should come as no surprise that SocialTalent's engagement stats are on fire. 🔥
Each blog is helped along by being easy to read and relatively short in length – something that folks can digest on the go.
One thing that SocialTalent do very well?
They remain true to their brand voice throughout their content.
Whether in learning content on the platform or in blog posts on the website, the core values of SocialTalent – education, challenge to the status quo and bravery – are consistently represented.
Recruitment Juice is a learning training platform specifically for recruiters.
Like AdBuilder, Recruitment Juice aims to be both innovative and easy to use.
With 2 in 3 UK workers leaving their jobs citing a lack of learning and development opportunities, the demand for platforms like this is high.
Recruitment Juice captures that demand perfectly by ticking every box, with mobile-enabled, multi-language software offerings including:

👾 Gamification

💬 Social learning

🦺 Learner-led and manager-led options

🧃 Access to Juice experts

📒 Auto-reporting

💻 Quick and easy admin

🔦 Intuitive search and navigation functions
The company's UK recruitment blog includes tips and tricks, industry news and thought leadership.
Consumers looking for relevant, detailed information packaged in an easy-to-digest format shouldn't look beyond Recruitment Juice.
With over 85 courses to choose from and access to advice from 45 industry experts, Recruitment Juice's highly trafficked blog is the icing on their carefully constructed recruitment cake.
Yum. 🎂
On average, British people work 3,507 days over the course of a lifetime.
This statistic should tell you exactly why matching people to their dream jobs is a worthy endeavour.
If you're going to do THAT MUCH of something, you have to love it.
Right? 😍
Hunted thinks so.
And this top recruitment agency is enabling people to find dreams jobs on a global scale.
With an accessible, digital approach, candidates can find all they need in a couple of taps, from salary to company ethos to everything else in between.
Candidates can chat anonymously with hiring managers to seek necessary information without their identity coming into play.
With Hunted, candidates can save time, find answers and secure a role they truly love.
The recruitment agency's blog is unique, combining humour with vital information and advice.
There's no doubt that you'll be engaged from the second you start ready.
There's recruitment content designed for candidates on the Hunted blog.
This stuff is perfect for keeping in tune with the mindset of your target audience.
There's also industry content designed for recruiters.
On the Hunted blog, you'll get to know the infamous recruiter and company namesake, Ed Hunter, as he shares hilarious tales of workplace miscommunication.
And finally: Us.
Surprise!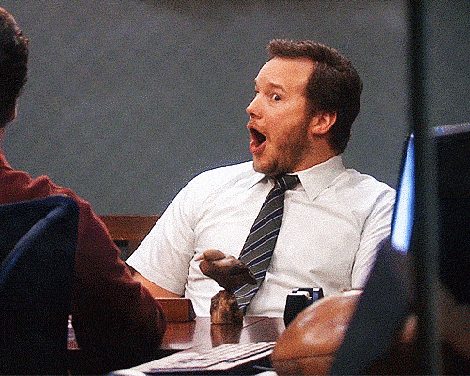 We were inspired to set up AdBuilder when we realised how many subpar job adverts were out there, either underselling or misrepresenting roles.
When your job advert isn't in ideal shape, how can you hope to attract ideal candidates? 🤷‍♀️
We appeared on the scene to shake things up with our SaaS (Software as a Service) platform after two years of dedication and development.
With the help of our team, you can improve the efficiency of your recruitment process and create brilliant, descriptive and succinct job adverts.
And you can do it with far less legwork, saving time and attracting suitable people from the beginning.
If you often find yourself staring at a blank word document, struggling to find the words, AdBuilder is the perfect solution.
Candidates have strong opinions about job ads.
Things have changed.
In today's modern world, recruitment is a jobseeker's market.
For instance, 60% of people said they wouldn't respond to a job ad with a confusing or poorly written job title.
That's why getting it right is so important.
To support you on this journey to recruitment and job ad perfection, we publish in-depth weekly content.
We consider it as a one-stop-shop for all things recruitment.
Come in, have a browse, and you'll be surprised how long you stick around.
We give expert advice to recruiters and job ad creators of all kinds, tackling every challenge in the hiring business.
You'll even find handy tools like this guide on the best recruitment blogs. 😉
What makes our blogs special? We'll tell you:

1. Our brand is consistent and our core values are represented in every blog post.

2. Our blogs are detailed and information-filled, but they're not hard to digest. Information is broken into readable chunks and the signposted sections add clarity.

3. We like to have fun with it! 🎉 With GIFS and emojis, we brighten up the blog experience for our clients and readers.

4. We tell it like it is. We're experts, we're honest and we're not afraid to stand out from the crowd.
Please, Sir, Can I Have Some More (Recruitment Advice)?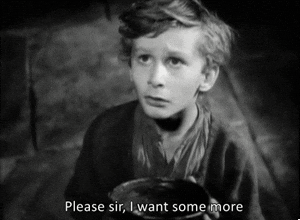 Today, we've analysed what makes seven different recruitment blogs the best in the game.
Hopefully, this list will inspire you to improve the way you hire and make those moments spent procrastinating a tiny bit more productive!
If you're in the mood for more great content, check out some of our other blogs: