Across all industries, the average email open rate is 21.33%.
If you can maximise this open rate, email marketing for recruitment will be a useful tool in your agency's arsenal.
Just like a job ad, you need to optimise your emails to ensure they perform effectively.
When you do, top professionals will be much quicker to apply, and you'll be able to provide much better services as a result.
Wins all 'round.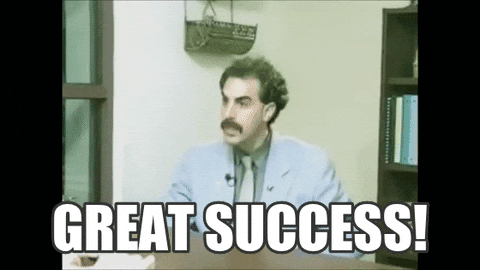 So, what's the secret sauce to mastering the art of email marketing for recruitment?
Let's explore.
Contents
Why Use Email Marketing for Recruitment?
There are many new recruitment advertising methods out there, gaining traction in today's hiring landscape.
Nevertheless, emails remain a tried and tested favourite of recruiters everywhere.
When it comes to marketing tools, email is an oldie.
And it's still very much a goodie.
It's a way to connect with your recruitment agency's talent pipeline on a more direct and personal level (and to build this pipeline through outreach and cold emailing). 👋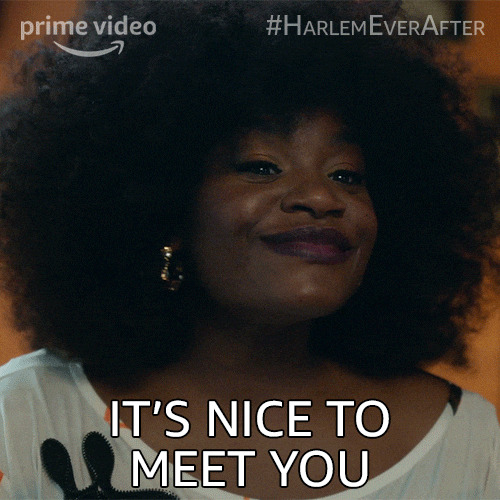 And honestly, it works.
If it ain't broke…you know the rest.
Sure, you might like to turn to some newer methods like social recruitment but that doesn't mean you have to kick email marketing completely out of bed. 🦵🛏
How to Use Email Marketing for Recruitment 📣
Given that only 24% or so of your recruitment emails will be opened by the prospects you're targeting, you need to make those emails count.
But how?
What should you be saying, and how often should you be saying it?
I'll break this down into two different questions…
What Should My Emails Consist Of?
As a recruitment agency, these are the 10 different types of recruitment marketing emails you're bound to send:
The first sourcing email introduces your agency to a candidate and recommends a role.
The new position email which recommends another role to a previously unsuccessful candidate in your pipeline.
The first email to a referral candidate, explaining who referred them and recommending a role.
An email confirming receipt of application (and letting the candidate know you'll be in touch).
An email inviting a potential candidate to interview for a role.
An email confirming the potential candidate's interview (including date, time, video link if it's virtual).
An email reminding a potential candidate that their interview date is approaching.
An email after the interview, letting the candidate know how they did and when they can expect to hear more.
An email offering a potential candidate a job.
An email rejecting a potential candidate's application for a job/telling them you'll keep their details on file and be in touch if future opportunities arise.
For each of these emails, we'd recommend you build a template. 📝🛠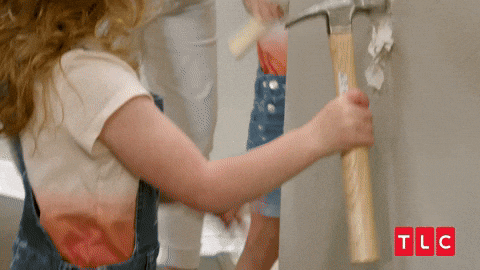 One with room for personalisation you can use every time.
For instance, in the case of the referral candidate email, it might say something like…

"Hello PERSON,

NAME OF REFEREE provided your email address. INSERT HOW YOU KNOW THE CONTACT. They only had good things to say about you and your PERSON'S AREA OF EXPERTISE.

I work for NAME OF CLIENT, and we're currently searching for a JOB TITLE.

NAME OF REFEREE recommended you for the role, and I agree – you'd be a really good fit.


I'd love to find out more about yourself and tell you more about the role. Are you free for a phone call on DATE AND TIME?

I look forward to your response.

Best wishes,

YOUR NAME AND EMAIL SIGNATURE"
That way, even if you must stray from the template on occasion, you'll still spend less time on the wording.
(Freeing up more of your time to spend on making candidate connections and actively recruiting.) 🙌
For more advice on getting the content of your email marketing spot-on, keep reading.
Once we've tackled how often to email, whether to buy data and how to cleanse data, I'll offer you my five top email marketing for recruitment tips.
How Often Should I Email Prospects?
Most marketers get in touch with their clients about two to three times per month.
This way, they're touching base and maintaining a presence in the mind of their recipients. 🧠
But on the flip side, they're not sending email messages so often that they come across as spammy. 📥🚫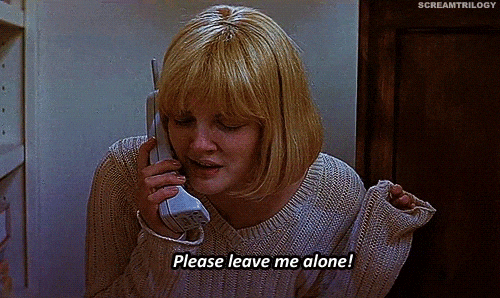 This ideal figure per month is a little more difficult to predict when it comes to recruitment emails.
After all, it depends on the jobs that come up, doesn't it?
If something is 100% perfect for a candidate in your pipeline, you want to be emailing them – even if you've already done so once this week.
Generally speaking, try to stick to a max of an email each week outside of the must-send emails relating to the application and interview process (application received, interview scheduled, so on).
Should I Buy Data to Email to for Recruitment Purposes?
If you're looking to expand your talent pool and strengthen your agency's candidate pipeline by buying data, here's what we'd recommend instead…
Spend that money hiring a sourcing specialist.
Sourcing specialists, also called sourcers, are a type of HR professional. Sourcers:

– Build effective sourcing strategies

– Reach out to potential candidates

– Develop talent pipelines for various roles

– Identify future hiring needs (and respond to them)

– Research/test out new sourcing tools and sites

– Measure the results of their sourcing work (and adapt according to the data)
The best way to ensure quality candidates are delivered to your clients every time is by refusing to outsource the task of talent sourcing.
Not only refusing, but welcoming someone into your recruitment agency and allowing sourcing to be their bread and butter. 🍞🧈
Their entire role.
"The goal of talent sourcing, at its most basic, is to convert non-applicants into applicants. Recruitment, on the other hand, requires the conversion of applicants to employees. Talent sourcing is, therefore, the starting point of the recruitment process and an essential element of building a robust talent pipeline." – SmartRecruiters
How Do I Cleanse My Data? 🧽
Data management matters greatly for recruiters, and the reason why should be a no-brainer: You handle lots of it.
A messy database of candidates is going to be detrimental. Not only for data protection reasons but for you too!
Incorrect, out of date and duplicate data only messes with your system. 🤯
Manage your data by creating and following standard practices.
Limit data management responsibilities to a few trusted employees who know what they're doing.
And when it's time to cleanse:
Remove any duplicate sets of details – There's nothing more spam-like and annoying from the email recipient's perspective than getting two duplicate messages from your agency because you've got their details inputted on the system slightly differently twice over.
Archive old data – If there's data in your system that you're not currently using, technologically set it aside and archive it. This will reduce the amount of disk space you're taking up on the computer system and make looking up relevant candidate details about a million times easier.
Consider outsourcing/investing in a data cleansing tool for a full database deep clean – The best way to guarantee that your database is streamlined and tidy without dedicating masses of working time to it is to outsource to another company or via an automation tool.
5 Top Tips for Email Marketing for Recruitment
Still looking to soak up a few more email marketing insights?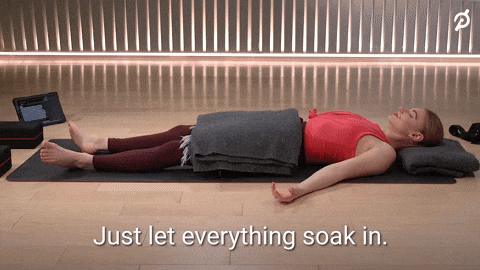 The following top tips should help you to ensure that every recruitment email you send hits the right spot with its intended recipient… 📌
Tip 1: Measure the Performance of your Email Marketing via Four Key Metrics
The first top tip for email marketing for recruitment should be right at the top of your priority list.
After all, if you're not measuring metrics, how can you ever tell what's actually happening? 🤷‍♂️
And if you can never tell what's actually happening, how can you make improvements to email campaigns that are performing poorly?
Or note when email campaigns are performing exceptionally well?
These are the four key metrics you need to be watching out for as you send recruitment emails to your talent pipeline, or to the talent that you're attempting to welcome to the pipeline:

– The open rate – This metric compares the number of emails delivered to the number of emails opened, giving you a clue as to how engaged your recipients are with the opportunities you're delivering to their inboxes.

– The response rate – This metric measures how many of your cold emails receive a response from potential candidates, and it indicates whether or not your emails are well-crafted enough to regularly elicit a reply.

– The click-through rate (CTR) – This metric is the percentage of candidates that click on at least one of the links you include in an email. For example, you might link to a listing. A high CTR represents an active, engaged pool of talent – it shows you're emailing the right people, and they're truly interested in the roles you're sharing.

– The conversion rate – There are two kinds – interview conversion rate and hiring conversion rate. Interview conversion rate = the number of candidates interviewed divided by the number of cold emails delivered. Hiring conversion rate = the number of hires divided by the number of cold emails delivered. Evidently, the higher the rate, the better your recruitment practices are working.
Tip 2: Personalisation Improves Performance
90% of recruitment emails aren't personalised in any way.
That's correct!
A massive 9 out of 10 hiring managers and recruiting agencies aren't going that extra mile.
The top four reasons to consider including personalisation in your recruitment emails are:

– An improved open rate (82%)

– A higher CTR (75%)

– A higher rate of overall talent satisfaction (58%)

– A decreased unsubscribe rate (40%)
There are still ways, as we discussed above, to build a template that incorporates personalisation.
And though it might take longer this way, it will pay off. 💰
Every aspect of the recruitment process should prioritise candidate experience, and this remains true for the email marketing that your agency conducts.
Tip 3: Segment Your Target Audience to Produce Stronger Email Campaigns
Segmentation = Splitting your candidate base into smaller segments and targeting email marketing content directly to each segment. 🍊
Say, for example, that your recruitment agency works across several industries.
If you're only writing one template for each type of email you send, you won't be able to get very specific – even if you are leaving room to personalise.
But if you target a smaller pool of candidates all looking for coding jobs, you can produce a stronger, more specific template.
A template that's probably more likely to enjoy a high response rate and CTR. 📈
You can segment candidates for many other reasons, but the main takeaway is this: When you're trying to appeal to fewer people at once, you're better placed to appeal more strongly to the people you DO appeal to.
Tip 4: Nail Your Subject Lines and Previews
33% of email recipients open emails based on the subject line alone.
If metrics show that you have a low open rate, you probably need to be working on re-crafting the parts of the email that recipients can see before they choose to open it.
In other words, the subject line and the preview.
Is your subject line simple and purposeful?
Does it sound remotely spammy or unimportant?
What about your preview?
Personalise, make it relevant, and create a sense of urgency that encourages those clicks. ⌛️❗️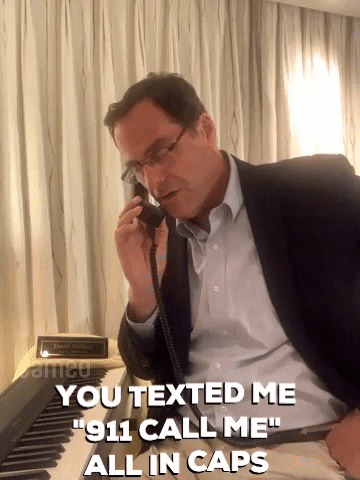 Tip 5: Choose an Automated Email Marketing Platform, and Choose Wisely
The final top tip for email marketing for recruitment is all about tapping into the future.
47% of marketers agree that automation is worth the price for the time and effort it saves, and this figure is on the rise.
For email marketing, automation equals sending your emails via a platform that schedules and delivers them for you, cutting down on the amount of work you have to get done.
An automated email marketing platform will allow you to send:

– Welcome emails (to candidates entering your talent pipeline)

– Promotional/sales emails

– Job application/interview invitations and related reminders

– Event-triggered emails and upselling emails

– Blog/brand updates
Is there nothing the robots can't do? 🦾🤖
Mailchimp is a great free platform with a range of paid options available if you're looking to boost your traffic or reach over 2,000 contacts.
Optimised Ads = Less Pipeline-Building Pressure 🔧👷‍♂️
Email marketing is a great way to keep your talent pipeline full and flowing.
But not having to rely on the pipeline as heavily?
That should always be the true name of the game.
High-quality, fully optimised ads created with the help of AdBuilder will outstrip other job advertisements by miles. 🏎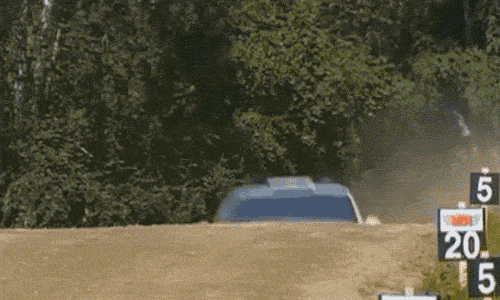 They'll raise application rates and help your agency to secure a quality candidate for your client ASAP.
Especially with the secondary bias-checking support of AdGrader on board, too.
If you're on the fence about an AdBuilder investment, there are two things you can do…
✅ You can enjoy a free trial on the house.
✅ You can stick around on our blog and discover some alternative ways of optimising your job ads.
Here are a few I think you'll find useful: