Starting a recruitment agency in the UK is an exciting process.
You get the chance to be your own boss, make important decisions and take control of your destiny.
But before you take the plunge and start mixing it with the big dogs, you'll need a clear strategy to help you hit the ground running.
And that's where I come in.
Having been through the process multiple times, you could say I know a thing or two about setting up a recruitment agency.
This guide will take you through seven critical steps and answer some of the most commonly asked questions on how to start a recruitment agency.
So, without further ado, let's get down to business. 👇
Contents
#1 Find Your Niche 👀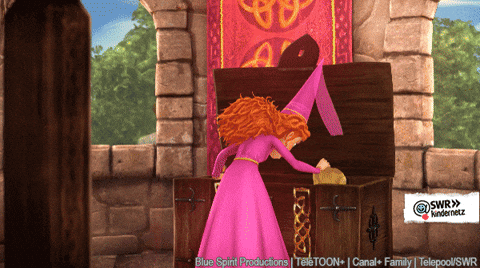 When you're starting a recruitment agency, it's better to choose a niche and excel in it, than be a jack of all trades, master of none.
The best way to pick a niche is to analyse the market to see what industries are thriving.
As expected, the tourism and leisure sectors will take a while to recover following the pandemic, whereas healthcare will continue to be a priority.
Remember, we're living in the "new normal" now, so things are different and priorities have changed.
Luckily, some jobs are practically impervious of time.
Come rain or shine, pandemic or recession, there will always be a need for the following careers:
If you're looking for emerging niches and want to focus on quality over quantity, technology and IT are two sectors to think about.
Just note, going down this route will require a certain level of experience.
It's also worth looking on popular job board sites to get a sense of what jobs keep cropping up.
#2 Choose Your Type on Paper 📃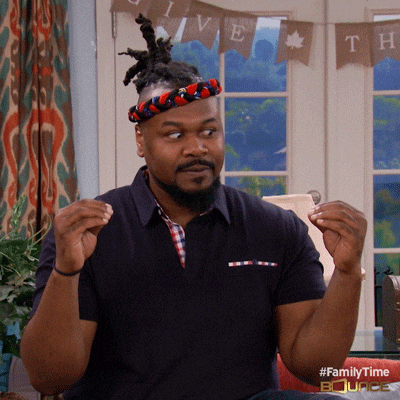 The next step is to assess and select what type of agency you want to create.
To get you thinking, here are a few of the core examples taken from my post on How to Reduce Time Spent Writing Job Adverts:
#3 Do Your Homework 👩‍💻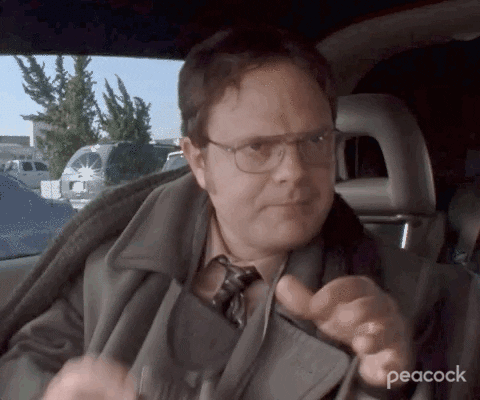 Once you've picked a niche, you'll be able to identify your competitors.
What are they doing well? Are they missing a trick?
If you can find a USP (unique selling point), you'll maximise your chance of success when setting up a recruitment agency.
With ample options for employers to choose from, you need to give them every reason to trust you.
Here are a few things you need to address to ensure you find your recruitment agency USP:
☝️ Understand Your Target Audience

At the core of your business are your customers.

One of the best ways to identify what makes them tick is to do a bit of market research.

Create a set of questions and ask some of your closest connections with businesses to answer.

Pinpointing weaknesses in the market and common frustrations will allow you to shape your new recruitment agency around fulfilling these needs.

✌️ List the Good, the Bad and the Ugly About Your Competitors

There's no need to reinvent the wheel when it comes to starting a recruitment agency.

Do some digging and look at your potential competitors.

What works? What doesn't?

Apply these questions to everything you see from a competitor – including their website, marketing campaigns and the tone of their content.

Recruitment agencies are notoriously bad at praising each other.

It's a dog-eat-dog world.

However, taking the time to recognise positives instead of picking out the negatives can give you a competitive edge.

Swipe and deploy what you like and do everything you can to improve the idea.
#4 Make Sure the Price is Right 🤑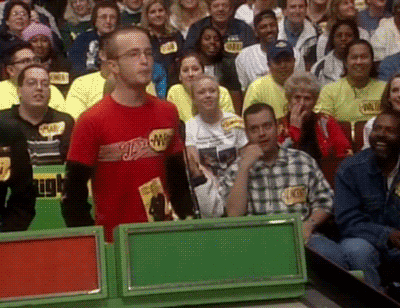 This next part of the process will dictate how you position yourself in the market.
Sell yourself short and you could find yourself working silly hours.
Outprice yourself and you might find yourself with a lack of work.
Finding a happy medium depends on the type of recruitment agency you want to build and your desired niche.
👉 Permanent jobs
According to recruitment training company, Social Talent, charging a single fee of 15-20% of the job's annual salary is a good percentage if you're planning to work on a contingency basis.
Alternatively, you could always opt for a retained basis, where your recruitment agency is exclusively picked to fill a role.
The only drawback is that the process is often more complex and is used for filling senior roles.
From a pricing structure perspective, 25-30% is a reasonable fee for retained work.
Although, don't be surprised to see some agencies charging up to 50% for niche roles.
The final thing to consider with your pricing is whether you want to include any rebate fees.
This approach gives employers peace of mind, as it involves returning a part of the main fee if your hired candidate leaves before a set time.
👉 Temporary jobs
As you probably already know, pricing up temporary jobs in recruitment is a lot different to permanent ones.
To find a price that works for you, consider the following factors:
Any holiday pay and national insurance costs
What profit margin you'd be comfortable receiving for all your efforts
In some cases, recruitment agencies would charge around 15% of the equivalent annual salary for a six-month temp job.
So, for a role that paid a day rate of £150, you would receive £22.50 per day.
Another option is to charge a set flat fee.
#5 Work Out How Much It Costs to Start a Recruitment Agency 🤓
Yep, more financial stuff I'm afraid.
Nevertheless, getting a handle on operational costs before setting up shop will save you a lot of time and money in the long run.
So, how much does it cost to start a recruitment agency?
To arrive at a definitive figure, make a list of what tools you need right now.
This doesn't include the fancy gizmos and lavish pro CRM systems.
These can come later.
Where possible, go for tech offering trial periods.
At least you can test the water before splashing out.
Let's start with a few examples:
☝️ CRM Software
Firefish offers bespoke packages for recruitment startups from £150.
With this system, you can manage your marketing, reporting, CRM, ATS and website all in one place.
✌️ Job Advert Builder
As for recruiting, don't underestimate the amount of time it will take you to write job adverts.
If you want to make a name for yourself and catapult your recruitment agency to the top of the pile, you need to consistently post job advertisements that rank at the top of job boards.
But to do so requires copywriting skills, knowledge of recruitment SEO and around an hour of your time.
With AdBuilder, you can create job ads that rank at the top of job boards in just 10 minutes.
Simply answer a few questions and the platform will do all the legwork for you.
You can even sign-up for a free 7-day trial to see what all the fuss is about.
☝️✌️ Website
Every recruitment agency needs a website.
Whether you decide to do it yourself using Wix or hire a web agency is up to you.
Personally, I'd always recommend going with the latter to ensure you can compete with the best and make your agency easy to find on Google.
For a DIY website, you're looking at:
£10-15 per month for hosting
£10-30 per year for a domain
A one-off cost for your time
For a professional web design, you're looking at:
£750 (one-off) for a quality one-page website
£1,000-2,500 for a quality SEO-optimised brochure website (5-8 pages)
£2,500-25,000 for a quality SEO-optimised feature website with a job board
Plus, hosting, domain and management costs
Remember, your website is your shop window and first impressions really matter.
On average, it takes just 0.05 seconds for users to form an opinion about a site – so don't be afraid to reach into your pockets and spend more.
A fully responsive website will give you a platform to grow your business quickly.
✌️✌️ Office Space
Depending on your living situation, it could be worth exploring office space.
My top tip is to work remotely and take advantage of co-working spaces to start with.
The average cost of shared offices is anywhere between £199 per desk, per month to £613 in London.
If you don't mind working from home, the only cost is your monthly broadband bill.
☝️✌️✌️ Insurance
There are a few types of insurance you'll need.
To cover your first employee, make sure you get employers' liability insurance that covers claims of up to £5 million.
Public liability insurance is also worth taking out if you're planning to invite candidates or clients to your office.
✌️✌️✌️ Staff
Naturally, if you're looking to invest heavily into starting a recruitment agency, you may want to hire someone from the off.
The average salary for a UK recruitment consultant is £25,975 per year.
Plus, you need to include commission fees of anywhere between £3,000-£15,000.
☝️✌️✌️✌️ Marketing
It's no good having all the gear if you have no clients.
To generate quick wins, focus on building your social presence.
This includes organic company posts, boosting your personal brand on LinkedIn and running paid social ads.
For ad spend, start small and increase as you generate results.
You'll need a minimum of around £20-30 per day for LinkedIn and Facebook Ads.
It's also worth listing your business on Google My Business to enable candidates and clients to find you on Google.
You don't have to spend a penny.
It's 100% free and is an effective way to attract local business.
As for your long-term strategy, place a greater emphasis on content marketing.
If you can master SEO (search engine optimisation) and capture leads through a lead gen email funnel, you'll consistently generate traffic and a steady number of leads.
The cost of this boils down to how much you're willing to do in-house or the type of agency/freelancer you bring in to support your initiatives.
#6 Build a Database 👷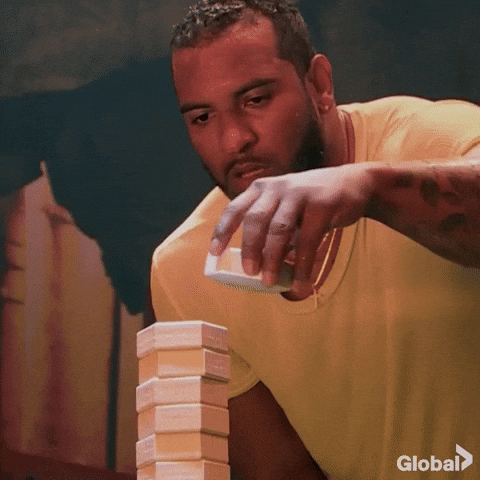 To fuel your marketing efforts, pay special attention to your database.
Go through your little black book of names to build a network of clients and candidates that already know and trust you.
Perhaps one of the businesses will throw you a bone and test your services.
As for the candidates, you'll need to invest time in building relationships and speaking to them regularly.
LinkedIn and networking events are your biggest friends here.
A key part of starting a recruitment agency is showing a willingness to get your face out there.
Sign-up for local breakfast events, engage in conversations on LinkedIn and pick up the phone!
#7 Know Your Legal Requirements 📜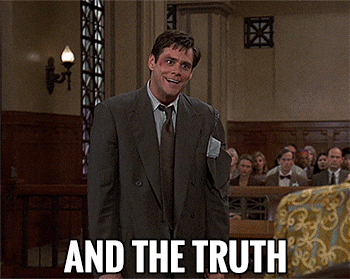 The final step to think about when starting a recruitment agency is the legalities.
☝️ Employment Legislation
In all my years at AdBuilder, I often get asked whether professionals need a license to start a recruitment agency.
In short, it depends on the nature of your agency.
For instance, almost all agencies will need a Notification to Process Personal Data.
However, there are several other scenarios where other licenses are required.
To find the right ones for your recruitment agency, use GOV.UK's License Finder.
✌️ Data Privacy
Seeing as you'll be handling private information every day, make sure you brush up on the UK's Data Protection Act 1998.
It's hardly a New York Times Bestseller, but it'll definitely help you understand what you can and can't lawfully do with your data.
☝️✌️ Read the Fine Print
Before you attempt to bring over any existing clients from your current role, read your employment contract.
Without realising, you may have signed a contract that states client and employee poaching as a breach.
✌️✌️ Employment Agencies Act
Another one for your reading list is the Employment Agencies Act 1973.
This legislation covers every aspect you need to follow when starting a recruitment agency.
You're Ready to Go!
Starting a recruiting agency isn't for everyone.
But if you follow the steps above and spend time building a strategy before transitioning, there's no reason why you can't make it a real success.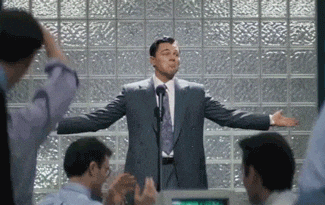 It's about starting small and using tools like AdBuilder to help save you time and costs every day.
If you sweat the small stuff, you'll find yourself working long hours or scratching around for business.
Focus more time on the wider business and find ways of working that allow you to work smarter.
For more handy resources to help you set up and run a leading recruitment agency, check out our blog.