Mastering the art of the job advert is crucial.
If your ad is on point, you're about a billion times more likely to attract the right candidate.
Get it wrong, and you'll waste a whole heap of time, budget, and resources.
The key is to learn from the best and apply that to writing your own killer job adverts.
Luckily, my job of developing AdBuilder requires a lot of research.
So, I've dissected three great job advert examples on your behalf. 😉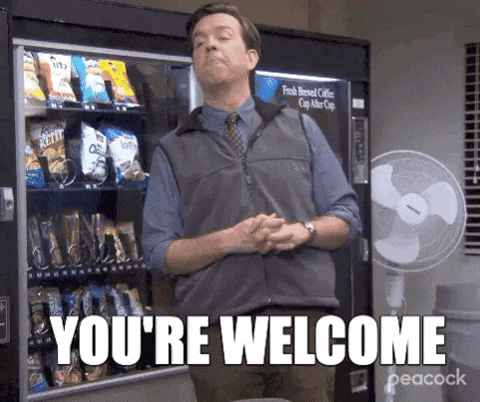 Contents
How to Write a Job Advert [3 Examples]
Let's dive straight into some example analysis, shall we?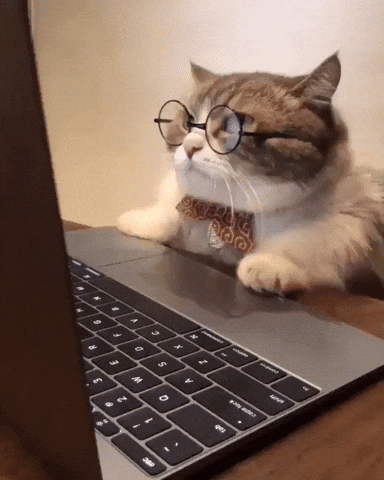 Example 1: Coburg Banks Job Advertisement for a Sales Role
(Ref: https://uk.indeed.com/jobs?q=coburg%20banks&l&vjk=13687ad367130ee7)
Recruitment company Coburg Banks was founded in 2002.
They specialise in helping companies fill permanent positions in a range of specialist sectors, including sales, marketing, IT, healthcare, social care and tech.
Recently, AdBuilder was able to help Coburg Banks streamline and speed up their job advert writing process.
With the support of AdBuilder's job advert writing platform, Coburg Banks was able to reduce the job ad writing process by over 35 minutes per advert.
What Is This Job Ad Doing Perfectly? 😍
This sales coordinator advertisement cuts straight to the point and focused on keywords.
It's one of the main reasons why it's attracted a lot of applications and ranks at the top of Indeed for jobs in this field within the catchment area.
Here's a snippet:
We are currently looking for a Sales Coordinator to join our client, a leading fit-out and refurbishment company specialising in education and workspaces.
Notice how it clearly outlines the role?
There are no 'nice to have' additional qualifications or skills.
Everything is in there for a reason.
What Could Change About This Job Ad? 🤔
Despite the super snappy language in the ad, it's still just over 400 words long.
For your ads, you should aim for around 300 words.
LinkedIn's research revealed that adverts with 1-300 words receive 8.4% more applications than longer counterparts.
However, don't sacrifice any crucial information to do so.
Brevity isn't worth the loss of clarity.
It's a matter of weighing up what's right for your advert.
In this case, a longer-form ad works very well.
Example 2: Temps4Care Job Advertisement for a Nurse
(Ref: https://temps4care.co.uk/job-opportunities/band-5-rgn-nurse/)
The Temps4Care agency connects employers and temps in the care sector via their smart search candidate generation system.
Temps4Care advertises a range of opportunities to candidates, spanning the fields of elderly care, palliative care, mental health care, childcare, learning disability support, and physical disability support.
They've worked extensively with AdBuilder to optimise its job ads.
"Our temp agency already runs at a frantic pace, so to get a huge chunk of our day back saved on writing job adverts is a godsend." – Fran Stallard, Temps4Care Operations Director
What Is This Job Ad Doing Perfectly? 😍
This nursing sector advertisement specifies location upfront in a way that many job adverts fail to.
"Our client is urgently seeking experienced Band 5 RGN Nurses to work in a trust in the Northern Lincolnshire area."
Missing such a crucial piece of information should be a huge and obvious no.
But you'd be surprised how many companies still manage to do exactly that!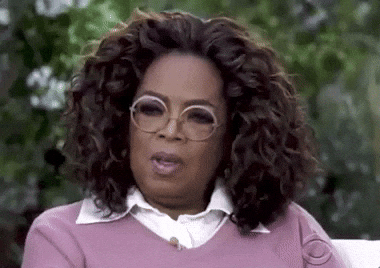 Location seems like such an obvious inclusion that sometimes, it gets forgotten and drops off the listing.
Make sure you don't fall into that trap. 😱
What Could Change About This Job Ad? 🤔
Where third-party recruitment agencies like Temps4Care and Coburg Banks are concerned, a compact but detailed summary of the company isn't always possible when your client wishes to remain anonymous.
For example, the company description in this Band 5 RGN job advert example reads:
"The company has an excellent reputation nationally. It has been established for over 20 years and is growing."
However, if you're a company, you should avoid writing a job advert like this, as the third-party anonymity of the process may put some candidates off.
Example 3: Indeed Job Advertisement for a Teacher
(Ref: https://uk.indeed.com/jobs?q=Key%20Stage%202%20Class%20Teacher&l=bath&vjk=764617ee967e42fd)
Indeed pulls together job adverts and listings from many different sources and sectors, pooling them into an easily searchable database.
Indeed is the most popular job aggregator in the UK.
The company boasts 250 million unique monthly visitors and adds around 10 jobs to the site every second (globally).
What Is This Job Ad Doing Perfectly? 😍
"Applicants should:

– be excellent classroom practitioners with a clear understanding of the provision necessary for successful teaching and learning

– have high expectations of the pupils' and their own learning

– have the ability to communicate effectively and positively with pupils and parents

– possess commitment, skill and enthusiasm to positively contribute to the successes of our school

– be able to provide a stimulating, organised and educationally-rich learning environment"
This job ad is for the role of a Primary School Classroom Teacher and its greatest strength is the fact that its five-point list of required skills is 100% relevant to the role.
Many employers and recruiters will often try to cut corners by copying and pasting elements of job adverts, even when the roles being advertised differ greatly.
If you don't have the time to write each ad from scratch, the best thing you can do for yourself and your business is to use a job advert building platform, like AdBuilder.
That way, you'll still save yourself time, but you won't sacrifice any quality in terms of the final product.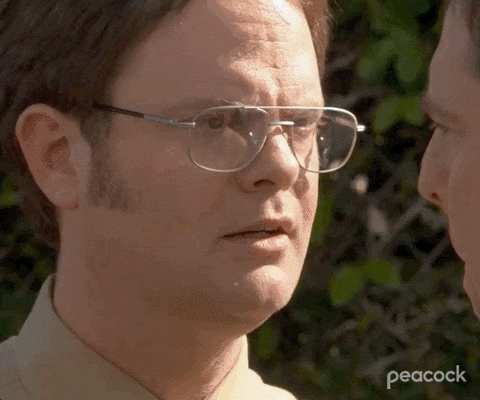 What Could Change About This Job Ad? 🤔
The structure is the only element that needs improvement here.
All the key stuff that applicants need to know is in there somewhere, but the company ethos is frontloaded while the salary is buried at the bottom of the listing.
Ask yourself, as you're puzzling over how to write a job ad:
What does the applicant want to know, and what does the applicant want to know first? 🧩❓
What Is in a Job Advertisement?
Now, we've analysed some examples, let's delve a little deeper into the ingredients of a high-quality job advert.
To master the art, you'll need to include a lot of different information while still employing an economy of words.
You must consider what the candidate wants to know, when they want to know it, and how much detail is required at the initial application stage.
A big part of getting this right is knowing the differences between a job advert, job description and job specification.
Now you know.
You can't just throw a description of the role and a few candidate requirements down on the page and go.
If you really want your job advertisements to shine and to attract the best possible candidate pool, you've got to get the structure of your ad ship shape and ready to sail. 🧑‍✈️🚢
If you're looking for a place to start in terms of improving your job adverts, here's everything you need to include, in an order of importance determined by candidate priorities:
1. The Job Title, Location and Salary
These three factors need to be front and centre because you and I both know they're exactly what your candidate is looking for.
Why make them search?
If you want candidates who will actually complete applications to read your job advert, you need to be upfront from the off about the job, the location, and the salary.
Name the job title, and then list the location and the salary on offer.
When it comes to the job title, there's a delicate line to walk between specificity and over-specificity.
You want your job title to be a searchable term, but you don't want it to be so vague that the wrong people fill out an application.
For example, always go for 'Freelance Copywriter' over 'Mid-Weight Freelance Copywriter'.
The additional descriptor isn't required and it could impact your job advert's ranking on job boards and Google.
BUT don't be afraid to get specific where it directly pertains to the role.
'Java Web Developer' will yield you a better-suited pool of applicants than a general listing for 'Web Developer' would.
"Much like judging a book by its cover (or title), people click on a job posting because of its potential appeal. Pick a title that doesn't make sense in the mind of those candidates, and they'll ignore it (except for the most desperate, and you probably won't want to attract them anyway)." – Bob Corlett
2. The Opening That Hooks the Candidate In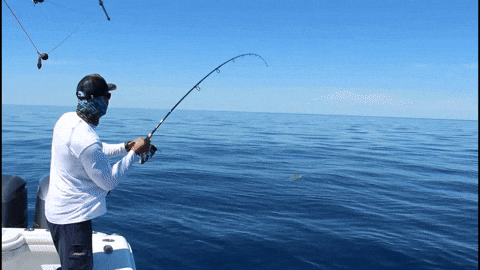 Reel them all the way in with a clever, crisp opening.
Express, in three to four lines, exactly what you're looking for.
Try to make it as compelling and stand-out as you can without misrepresenting the role or mentioning anything too off track.
3. The Job Description and the Job Specification
You already know all about these two.
They're a key feature of any good job advert, and this is the perfect place to slot them in.
To recap very briefly, the job description will explain what the role entails.
The job specification will then list the qualifications and experiences that a suitable applicant for the role will possess.
Never allow your entire job advert to be an unaltered, untailored job description, or you'll reduce and worsen your applicant pool. 🚫
4. More Information About the Job Package and Your Company
With the most crucial information on the page, you'll now be able to give a bit more detail about the job package.
You've touched on the salary already, but what about the employee benefits?

You should then offer a little more detail about your company – but not too much.
When asked to rank the importance of the different elements of a job advert, those surveyed by LinkedIn researchers ranked the 'Company Culture', 'Company Mission' and 'Company Details' elements low.
'Company Details' was the lowest of all, with just 23% believing it was the most important element, compared to 61% suggesting that the most important element was 'Compensation'.
Put the key information in there but know that most candidates will be doing their own research on the company, anyway. 🔬
Don't feel you need to detail everything your business has ever accomplished or stood for.
Let the candidate discover this for themselves.
5. The Call to Action (aka – the Call to Application) 📲
Finally, this easy to forget inclusion should end your job advert on a strong note.
All the best job advert examples that you discover will include a call to action that invites jobseekers to apply.
In fact, a few years ago we discovered that using the word 'Apply Now' at the end of a job ad increased the number of applications by 21.73%.
Give yourself the best chance of finding the right person by ending on the perfect call to action.
For a more detailed look at the importance of structure when creating a good job advert, you can also check out my recent guide on how to reduce the job advert writing process.
How to Avoid Discrimination in Job Adverts
Whether you realise it or not, bias is a huge point of conversation in the recruitment industry.
And rightfully so.
According to Agency Central, recruiters are more likely to hire candidates like themselves and candidates with names considered to be 'white' sounding will receive more responses than candidates with names considered to be 'ethnic' sounding.
You might think that if you're not actively participating in recruitment discrimination, you don't have an issue.
The truth is a bit more complicated than that.
Science shows us that the human decision-making process is complex and more intuitive than many believe.
When recruiters make hiring decisions, they pull from their values and experiences and might inadvertently let qualified candidates slip through the net thanks to unconscious bias.
Overcoming unconscious bias in job adverts is a must if you're looking to attract the most qualified candidate, regardless of background.
"A diverse mix of voices leads to better discussions, decisions, and outcomes for everyone." – Sundar Pichai
Particularly when it comes to gender bias, studies have shown that the differences between men and women make themselves apparent during the recruitment process.
Knowing this fact will enable you to better account for it.
For example, a study by Hewlett Packard found that men will apply for a job if they meet 60% of the requirements for the role, whereas women will only tend to apply if they meet 100% of them.
Tackle this difference head-on by reducing the number of listed requirements included in your job ad.
Ensure that the only things listed are 100% totally and completely relevant to the role.
Also know that if your applicant pool for certain roles has been historically male-heavy, this type of reluctance to apply might be the cause, rather than a lack of qualified women in the industry.
Room for More? 💭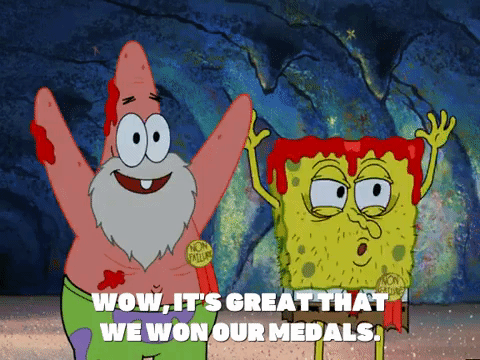 Still searching for ways to improve your job adverts and stand out from the crowd?
Here's some more AdBuilder content to sink your teeth into: