Copying and pasting a job specification or job description into a multi-posting tool and using that text as the job advert is one of the biggest mistakes you can make as a recruiter.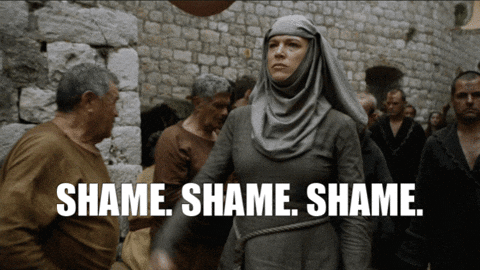 We get it.
Recruitment is fast-paced and writing a separate piece of content for every job advert is time-consuming.
But the irony is, if you get it right in the first place, you'll actually end up saving yourself a considerable amount of time in other areas of the hiring process.
(More on this later 😉.)
There are a lot of differences between job adverts, job descriptions and job specifications.
In this blog, we share some valuable insights from our many years spent in recruitment and automating our AdBuilder platform.
The aim is to provide greater clarity on the matter and give you a proven structure to ensure you write job adverts that rank highly, attracts the right candidates and makes your client happy every single time.
Contents
The Differences Between a Job Advert, Job Description and Job Specification
There is a lot of crossover between the three pieces of content.
However, that doesn't mean you can use them interchangeably.
The best way to understand the differences between a job advert, job description and job specification is to explore their purposes.
What is a Job Advert?
A job ad/advertisement is a piece of text that describes the details of the job vacancy to potential candidates.
It's used to describe the benefits of the job and the attributes a company is looking for in a candidate.
You must treat a job advert as a means of selling the role.
It's a piece of marketing that will entice candidates to apply.
What is a Job Description?
The purpose of a job description is to describe what the job entails.
It's used to inform the candidate about the day-to-day responsibilities and the role itself.
This formal description enables candidates to understand whether the role is a good fit for them or not.
Assembling this kind of information is useful when you're creating a pool of candidates or shortlisting them for interviews.
What is a Job Specification?
A job specification is an overview of all the attributes, experience and qualifications that a company is looking for in a candidate.
The purpose of a job spec is to allow a candidate to quickly understand whether they're qualified for a job or not.
It's helpful for recruiters and companies too, since it clearly outlines key eligibility requirements.
A job specification gives you a checklist to reference when arranging and conducting interviews.
Job Advert Template: How to Get it Right
It's time to turn our attention to how you write (and structure) amazing job adverts.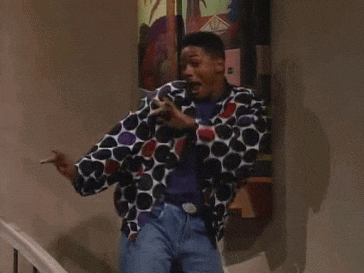 In theory, a textbook job advert example will contain elements of a job description and job spec.
This is where the similarities and confusion come in.
Yes, you need to include the attributes, experience and qualifications from a job spec, as well as the responsibilities and day-to-day tasks that you'll find in a job description.
However, it all comes back to the purpose again.
👉 The purpose of a job advert is to sell, not tell. 👈
Your job is to highlight the headline points from the spec and description in a way that brings the role to life.
It isn't an excuse to bore the pants off the candidates.
Put it this way, if you saw a magazine advert for a new gadget, would you buy it if the ad was just a list of technical specifications?
You see, it doesn't matter whether you're selling a new piece of tech or a job vacancy, the key to selling anything is to pick out the key features and benefits that will make people want to take action.
And if you can tell a story and be creative while doing it, even better!
To get it right, let's take a closer look at what should and shouldn't be included in a job advert.
Structuring Your Job Advert (What to Include)
The way you structure your job advert varies depending on the role. So, it's worth experimenting and seeing what works for you.
As a starting point, here's a tried and tested job advert example that's worked for many of the recruiters who use our AdBuilder platform.
Job Title
Location
Salary
The Opening/Hook
The Role and Responsibilities
Key Requirements and Skills Required
The Package
The Company
The Call-to-Action
The Opening/Hook
Once you've optimised your job title, set the location and included a salary, it's time for the real content.
The opening is arguably one of the trickiest parts to write. Within a paragraph, you must persuade your audience to read on. Get it wrong, and you could miss out on the top professionals.
As a rule of thumb, the opening section should include an overview of the role, what the job entails and the location. Ideally within 3-4 lines. It's another opportunity to include keywords as well.
As we outlined in 'The Anatomy of The Perfect Job Advert' learning guide, there are two approaches you can take when writing the opening:
Approach #1
Ask a question in a way that gets the ideal candidate nodding and thinking "yes, that's me".
It's a direct approach to a job advert that will put some candidates off.
But for the candidates that fit the bill, it will instantly encourage them to read more.
"Are you an ambitious, motivated, and highly experienced salesperson who wants to progress their career and earn limitless amounts of money with one of the country's leading business services providers?"
Approach #2
The second approach to get your opening section right is to state your requirements.
The objective is the same as the first approach; to pre-close your target audience and get them hooked enough to read on.
"We're looking for an ambitious, motivated and highly experienced salesperson who wants to progress their career and earn limitless amounts of money to join one of the country's leading business services providers."
The Role and Responsibilities
The next thing to consider is the role and responsibilities.
(This is the part where the job description comes in handy.)
But instead of copying and pasting the whole thing, try summarising the role's key activities, responsibilities and duties in a few paragraphs.
This needs to be short and snappy.
To improve readability, feel free to list 5 or 6 (max) main job tasks in bullet form.
If the job involves shift patterns, this is the perfect place to add this kind of information.
Key Requirements and Skills Required
In this section, think about addressing what your client wants in a candidate.
Again, we're not looking for another 1400-page War and Peace novel.
To appeal to a bigger audience, it sometimes pays to keep it short and only include the essential 'must-have' requirements.
For the rest, keep it vague and all-encompassing.
The Package
If the candidate is still reading by this point, you're doing well.
The package is an integral part of any job advert, as it tells the candidate what's in it for them.
Interestingly, a report from Unam revealed that 66% of employees say that they'd stay longer with a company if it offered great benefits.
While 83% of business owners said including the right employee benefits makes the recruitment process easier.
So, if they've got any notable perks or initiatives in place, make a song and dance about them in the job advert.
This can include anything from pension schemes and flexitime to holiday allowance and gym discounts.
The Company
Company history and culture might be important parts of the decision-making process.
But you shouldn't use the first few paragraphs to waffle on about how brilliant the company is.
Candidates are smart.
They will conduct their own research and will form their own opinions.
To put this into context, research reveals that only 28% of candidates want to learn about company culture within the description of the advert.
If you focus on how great the company is for too long or at the wrong time, candidates will lose interest. The trick is to minimise this part of the job advert to 2-3 sentences and cover only the critical attributes that you feel will really sell the job.
Good examples include location, staff satisfaction, career growth or state-of-the-art offices.
Use this to tell the company's story. Just make sure it's short, sweet and crafted in a way that addresses them.
The Call-to-Action
A call-to-action (CTA) is a simple and useful way to wrap the job advert up and add a sense of urgency.
It's rule 101 of marketing; tell the story and then prompt the action.
The beauty of a CTA is that you don't have to reinvent the wheel to generate fantastic results.
A few years back, we discovered that by using the world 'Apply Now' at the end of our adverts, we saw a 21.73% increase in applications!
4 Things to Avoid When Writing a Job Advert
1. Exceeding 300 Words
As you can see from the previous section, the job advert requires a lot of elements.
However, you shouldn't mistake this for length.
A job description is long and often drab, while a job spec is short, yet limited.
The goal is to keep your job advert punchy.
According to LinkedIn, job adverts with around 1-300 words, rather than 301 and above receive 8.4% more applications per view than average.
As we mentioned in our Recruitment Stats blog, treat a job advert like the name suggests – an advertisement.
So, write with purpose and make every word count.
2. Not Including the Salary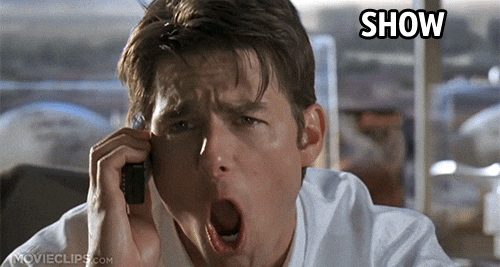 Money makes the world go round.
If you're not putting a salary in the job advert, you could be putting off a lot of suitable candidates.
In a survey conducted by First Recruitment Group, 90% of permanent and temp workers said their top priority in a job advert is the pay.
By being transparent and upfront about the salary, you can maximise the success of your job advert.
In fact, top UK recruitment company, Coburg Banks, managed to increase their application rate by 61.7% by simply adding salaries to their client's job adverts!
3. Picking the Non-Essential Skills
Job specifications are ideal for listing skills, experience and educational requirements.
Yet, you shouldn't regurgitate the same info at the end of a job advert.
The same applies to job descriptions.
There's a distinct difference between need and want.
Don't overcomplicate your job advert by listing all the 'nice to haves'.
It will put candidates off. Use the information collected for the job spec and description as a starting point.
As we mentioned earlier, an advert highlights the key points that are necessary to the role and will attract the right candidates.
4. Not Considering Your Audience
Job adverts, job descriptions and job specifications are viewed in totally different ways.
A job description or specification are documents on a computer or printed out for candidates to look at.
Whereas a job advert is found online through job boards, search engines or career sites.
This makes keywords extremely important.
To learn more about this, read our guide on Recruitment SEO.
The tone is another thing to consider as well.
A job description doesn't address the reader or describe the person you're looking for.
To master the art of writing a job advert, you need to identify who your target audience is, what they want to hear about and how they want to be addressed.
For instance, the tone you use in a job advert for a graphic designer should be significantly different from a financial consultant.
This doesn't mean you have to include jargon.
Keep it simple, but always have your target audience in mind. After all, they're the people who will be taking time out of their day to apply for your job advert.
Finally, don't underestimate the power of gender-coded language.
Unless you write content for a living, you probably haven't come across this term before.
Gender-coded language is used to describe words that are commonly associated with a certain sex.
By using specific language, your content will appeal less to male or females.
LinkedIn found that men apply 13% more often than women for jobs, partly because of gender-coded language in the job advert.
If you want to promote diversity through your job adverts, try to find a balance between masculine-coded language and feminine-coded language.
Or avoid any of the following references altogether!
The choice is yours.
To avoid the problem of using too much gender-coded language, run your job advert content through an augmented writing tool.
Key Takeaways: Why Job Descriptions or Job Specifications Don't Work as Job Adverts
Point 1 ☝
Job adverts, job descriptions and job adverts all serve different purposes in the hiring process. A job advert sells a role, a description details a role, and a specification gives you an overview of candidate requirements.
Point 2 ✌
Unlike job descriptions and job specs, job adverts need to be optimised with keywords to enhance their ranking on job boards and search engines.
Point 3 ☝✌
The structures of all three are completely different. An ideal length for a job advert is around 250-300 words. If you copy and paste a job description, it will not only be structured wrong, but it'll be way too long as well.
Point 4 ✌✌
The tone of a job spec and job description isn't the same as a job advert. The first two don't address the audience or sell the role in a way that resonates with the target audience. If you use this content for a job advert, it will sound uninspiring and miss the mark.
In a hurry? ⌚ Feeling overwhelmed? 🤯
Then sign-up for a 14-day free trial of AdBuilder.
In just 10 minutes, our platform can create fully optimised job ads that rank at the top of popular job boards.
AdBuilder requires zero thought and is completely automated.
It's quick, simple and effective.
🔥 Try AdBuilder today. 🔥