In the recruitment game, it's easy to get stuck in a routine.
However, following a certain template and then posting your job adverts to the same places isn't always going to cut the mustard.
If your job ads aren't generating the same interest as a few months ago, or you're finding it hard to place a certain role, it's time to shake things up a bit.
In this article, we analyse the best places to advertise a job – including both paid and organic.
The aim is to help you maximise job ad visibility and generate more of the right candidates quickly.
Sound good?
Then let's get started.
Contents
Best Places to Advertise Jobs for Free
Who doesn't love a freebie?
In today's digital world, there are loads of great free places to advertise a job.
As a rule of thumb, you should give organic job advertising sources a week or two (max) before considering paid alternatives.
Either that or use AdBuilder to create a fully optimised ad in only 10 minutes. 😉
Word of Mouth/Networking
They often say it's not what you know, it's who you know.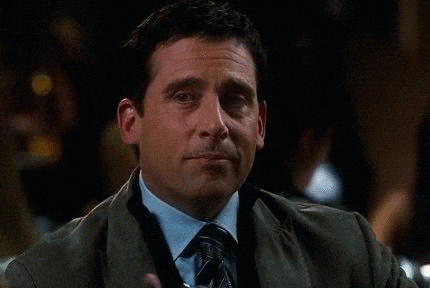 Cliché aside, the power of networking and word of mouth are perhaps some of the most effective methods of job advertising available to recruiters.
When you're looking to fill a tricky vacancy, it's always worth digging out your little black book of contacts and contacting relevant people in the industry.
If you've already explored this option and haven't enjoyed any success, think about building up your talent pipeline and network of contacts. Getting this sorted now will pay-off in the long run.
Making the right connections on LinkedIn is an ideal place to start.
👉You can find out more about this a little later in the article.👈
Networking events like the Recruitment Agency Expo and local British Chambers of Commerce functions are also golden opportunities to meet businesses, recruiters and potential candidates.
Your Website
It's surprising how many recruitment agencies either don't have a dedicated job list page on their website or haven't optimised it for Google.
If you have a developer, get them to help you set-up a dedicated career/job page on your agency's website.
Here are some things you need to do to optimise and extend your organic reach:
Include a clear link on the homepage to make the page accessible.
Add share buttons that allow existing employees to share job ads on social media.
Make the page mobile responsive to cater for candidates who prefer to apply for jobs on their smartphones/on-the-go.
Use keywords, add page titles and include meta descriptions to optimise the ranking of individual job adverts on Google – more on recruitment SEO here.
Investing in your website as a place to advertise jobs is very much a long-term strategy.
To do it properly and effectively, you need the right SEO knowhow and personnel readily available to build the page.
If you're reading this article now because you need an immediate solution, this isn't the answer.
You'll find more success using traditional methods like job boards and social media recruiting.
But instead of doing what you usually do, focus on getting better at it and choosing the right option for the role.
More on this below. 👇
Best Job Boards/Sites in the UK
Job boards/sites fall into the organic and paid job advertising methods.
As you already know, advertising on job boards/sites is often the fastest way to drum up applications.
However, it can cost you up to £400 per vacancy for a four-week listing!
On the other hand, there are plenty of free job boards available.
The only problem is that you won't always generate the same type of traffic as a paid ad.
At the end of the day, the organic vs paid debate comes down to the type of role you're advertising for.
To help you make the all-important decision, here's a list of job sites in the UK:
Social Media Recruitment
We all know it.
We all use it.
But to harness the potential of social media as a recruitment method, you need to focus on three areas:

– Utilising social media paid ads

– Posting on the LinkedIn job board

– Building a social pipeline
Utilising Social Media Paid Ads
Creating paid job ads on Facebook and LinkedIn can both be highly efficient ways of filling a vacancy fast.
Facebook Ads help you set up three types of campaign objectives – awareness, consideration and conversion.
In recruitment, your paid ad for Facebook should focus on converting candidates.
While Facebook remains one of the most popular social media channels, recruiting the right type of candidate isn't always easy in harder to fill jobs – i.e. the tech industry.
The demographics are limited within the recruitment world and Facebook's dispute with Apple limits the impacts of paid job ads in a mobile-first society.
LinkedIn is undoubtedly the best option for reaching a professional audience.
LinkedIn shares the same campaign objectives as the paid ads for Facebook – awareness, consideration and conversion.
But with a more detailed focus on audience definition.
For instance, you can target job seekers who work at certain companies and with particular job skills.
There are various methods of advertising your jobs through paid LinkedIn ads:

Sponsored content

This appears in the news feed on both desktop and mobile.

You can use single images, videos or carousel ads to appeal to a bigger audience.

For optimum results, keep your headlines under 150 characters.

Sponsored InMail

InMails are the annoying messages you receive in your LinkedIn inbox.

If you dare to pester, keep it under 500 characters and acquire the help of a professional copywriter to craft the message.

Text Ads

This small ad units appear at the top/right of your LinkedIn feed.

(FYI – you won't find these on your mobile.)

Mastering this ad requires an awesome thumbnail image (50×50 pixels) and the skill to write short punchy copy.

Dynamic Ads

These ads use AI to personalise the copy to suit every prospect.

For the best results, accept the option to let your target audience's profile feature in their ad.
As you can probably guess, the obvious drawback with paid ads on Facebook and LinkedIn is the cost.
Not just the cost of the ad itself, but getting a paid social media whizz in to work their magic.
Posting on the LinkedIn Job Board
A free alternative way to capitalise on social media recruitment is to post your job advert on LinkedIn's job board.
Just like many of the other job sites, paying a little extra will expose your ad to more people.
It's just a case of weighing up how long you can afford to wait to find candidates.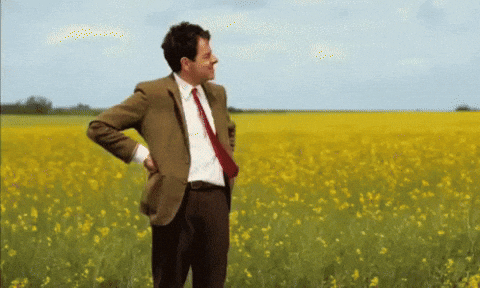 Building a Social Pipeline
Looking ahead, it's useful to build a network of professionals on LinkedIn.
As a starting point, make sure your summary and skill sections are optimised with keywords.
By doing this, candidates can find you easily through the search option on LinkedIn.
Take an active approach by commenting on things and posting/sharing content regularly.
If your agency has a strong blogging game 💪, share valuable candidate tips.
Lastly, start connecting with relevant people.
If you focus on a certain industry, search for key skills in the LinkedIn search bar to find the right candidates.
(This is also a handy tip for headhunting the best talent – if you have the time 🙃.)
Also, make a conscious effort to reach out to the people and organisations who know a lot of people in a specific industry.
These contacts can be very useful when it comes to sharing job adverts and bridging the gap between you and potential job seekers.
You'll find these connections running community groups and getting involved in local Chamber of Commerce events.
The only con to building a social pipeline is that it's a long-term strategy.
So, we recommend doing this alongside other advertisement methods.
Paid Job Advertisement
To generate high volumes of traffic and ensure the right people are looking at your ad, sometimes you have to speculate to accumulate.
If you're not getting the results you need from organic methods, investing a bit of extra money into paid job advertisement is the next natural step.
However, this doesn't mean you have to break the bank.
Modern technology is providing a whole spectrum of ways to maximise the reach of your job advert.
Here's a list of top paid places to advertise your job ads for a low cost…
Physical Media
When we say physical media, we're not talking about a super buff journalist or camera operator! 😳
We're actually referring to traditional paid advertisements like posters, newspapers and magazines.
While these forms of media might feel extremely outdated, they're still some of the best places to advertise a job offline.
The benefits of physical media include:
1. Stronger targeting
When you advertise a job advert in local newspapers and magazine directories or do a leaflet drop, you're able to target a specific geographic location.
Finding someone local to your client enables them to eradicate the complexities of travel expenses or relocating.
2. Greater flexibility
Newspaper and magazine job adverts are very flexible to budget constraints.
If you're trying to keep costs to a minimum, your agency can opt for ad space with just a couple of lines of text.
3. Increased accessibility
One of the biggest benefits of physical media is that it can be read at any time in the day.
No algorithms or external factors are limiting whether your job advert is seen.
Once your advert is published, it's out there and can be accessed at any time.
4. Reach a larger audience
The internet is fantastic.
However, it doesn't always guarantee that you'll reach everyone.
It's easy to scroll past something on social media or cut to another more attractive job advert.
There's also the danger that candidates won't be online at the right time to see your ad.
If you're looking for experience, don't underestimate the power of the printed word.
Newspaper and magazine recruiting is still a highly effective way of reaching Generation X and Baby Boomers.
On the flip side, the results from physical media aren't always instant.
Unless the ad makes a real splash on the publishing day, you'll have to rely on salons/barbers who often keep printed media around in the waiting area.
Ask yourself, how confident are you that your job advert will make an instant impact?
If you're not 100% sure, can you afford to wait around for weeks or months to find the ideal candidate?
If the answer is no, you may want to consider another place to advertise your job ad.
Google Ads
Google Ads (AdWords) is Google's pay-per-click (PPC) platform.
It's an effective way of getting your job advert to appear at the top of Google search.
Some of the main benefits include:

Speed and exposure

You can see results in hours.

Once your job advert is live, you have the potential to put the vacancy in front of thousands of active job seekers.

Greater control

Google AdWords makes it easy to turn your job adverts on and off.

So, once you have an initial batch of interviews in place, you can momentarily pause the ad.

If the interviews aren't successful, you can turn it back on with a click of a mouse or a tap of a screen.

Measurability

You can gather a huge amount of data in a short period.

This makes it easier to predict candidate behaviours for future recruitment campaigns.
The biggest challenge with Google Ads is knowing how to find keywords that generate high traffic volumes but don't cost the earth to bid on.
You see, every time a candidate clicks on your ad, it will cost you a set 'bid' amount you agreed on at the start of the campaign.
However, when you're trying to rank for more competitive keywords, the cost of a click can be extremely high.
So, if you're new to PPC, it's worth giving this option a miss or asking an expert.
Job Fairs
Every year, thousands of professionals will attend job fairs around the UK.
Pick the right one and there's a good chance you'll find a match for an upcoming role.
Job fairs are particularly effective for filling entry-level jobs and discovering top graduates before they finish university.
The only problem is the cost and debatable return on investment (ROI).
To put this into context, exhibiting at a Job Fair event starts at £195+VAT.
On top of this, you have the additional resources and costs required to make it a success.
So, if you don't find the right candidate on the day, or you end up committing to several events, this could be a costly endeavour to fill vacancies.
This option is probably best when you're trying to find young talent or several candidates to fulfil a mass recruitment need.
The Verdict: Where is the Best Place to Advertise a Job Advert?
While there are plenty of places to advertise jobs for free, they don't offer the same instant impact as paid alternatives.
That's unless you're capable of optimising your job adverts.
If you want to find more relevant candidates quickly using free job sites, you must recognise the importance of the 'how', as well as the 'where'.
Knowing how to write compelling, optimised job adverts is the key to reaching a bigger audience and finding the right candidates more easily.
The answer? AdBuilder.
AdBuilder is the touch of spice designed to give your job adverts some oomph.
In only 10 minutes, our innovative platform can write fully optimised job adverts that reach the top of job boards and generate a surge of applications.
It's fully automated and requires zero thought.
👉 Click here to find out more about AdBuilder 👈
To explore the key ingredients of a successful job ad in greater detail, take a look at The Anatomy of the Perfect Job Advert.