For over half of surveyed recruiters, improving the quality of hire is priority numero uno.
But how exactly should you go about that?
What are some examples of recruitment strategies that actually bring together compatible candidates and job roles? 🙋‍♂️
In this article, I've compiled seven of the best recruitment advertising methods for your reading pleasure, along with some best practices for cross-channel job advertising.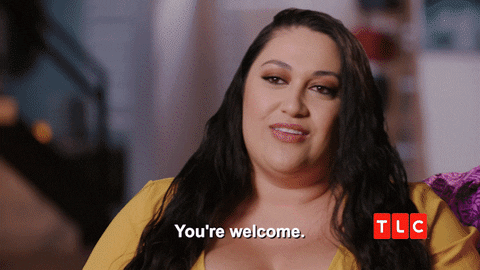 Contents
Advertising Methods for Recruitment
What Is Recruitment Advertising? 🧐
Recruitment advertising is, as you probably already know, a catch-all term for the stuff that you do to pull in applicants and promote job opportunities.
Recruitment advertising can take many forms and operate on many levels.
For some companies, it might be as simple as posting a job advert onto a job board and stepping away from the computer.
For others, recruitment advertising campaigns will be a multi-step, multi-platform process of promotion.
Some recruitment agencies will invest in tech that improves or streamlines the advertising process (like, um, say, AdBuilder?), while some will still do everything manually.
But which recruitment advertising methods truly produce results?
Let's find out.
7 Killer Recruitment Advertising Strategies
Method 1: Diversify Your Advertising Channels 🔀
A multi-channel marketing approach is a killer method for several reasons and is the number one preference of many recruitment agencies looking to advertise in more than one location.
Examples of channels that you might use to advertise your recruitment opportunities include:

– Newspapers

– Job boards and aggregators

– Leading industry blogs and websites

– Social media sites
A few sections down, I'll dive into these channels and show you how you can make the best out of advertising on each one. 🤿
For now, this is the key takeaway:
When you diversify your advertising spend, you'll find that your money goes further and you'll reach more people.
Bringing diversification into the recruitment process will often cause a resultant increase in workplace diversity, as you'll be reaching a different candidate pool.
Method 2: Build Your Brand and Attract Talent
Want to know one passive recruitment advertising strategy that's proven itself to be highly effective?
Marketing your brand.
Plain and simple.
If you can build the visibility and reputation of your recruitment agency, ideal candidates and hopeful job seekers will start coming to you. 🤗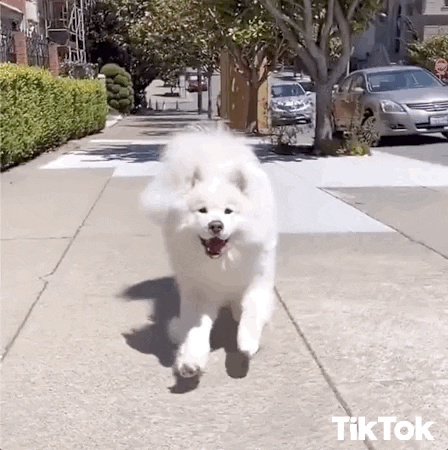 According to Glassdoor, 75% of job seekers on the site are more likely to apply for a role at a company that is being actively marketed.
A company at which a brand is being built and valued.
As a recruiter, I understand you can't ask your client to start ramping up their marketing and branding efforts.
However, you can sell the job through yours.
You see, when you demonstrate your agency's commitment to candidates through marketing and branding, they'll feel like they can trust your team to help them progress their careers and land the job.
In essence, you're like an agent for a singer or football player.
Like these professionals, candidates are looking for the best representation, especially when multiple agencies are involved in a role.
If you're not sure where to start when it comes to building your brand's public profile, here are some simple steps you can take…
Method 3: Create a Pipeline Using Inbound Marketing 🔄
Inbound marketing is a common method of advertising in which site visitors become customers and customers become brand promoters.
Recruitment agencies can also utilise inbound marketing strategies to create candidate pipelines. 🔧
HubSpot breaks down the inbound recruiting methodology.
It goes something like this…
Stage One: Strangers

SEO optimised blogs, job boards and brand marketing, as above, turn strangers into…

Stage Two: Website Visitors

Calls to action and landing pages keep website visitors on the site, turning them into…

Stage Three: Leads

Leads attend events/sign up for mailing lists/complete contact forms/start live chats, turning them into…

Stage Four: Candidates

Candidates complete application processes, become employees and then go on to become…

Stage Five: Promoters

Employees recommend the ethos, culture and working conditions of the company to others. In turn, this raises the company's reputation and profile to attract more website visitors, leads and candidates.
Method 4: Utilise SEO and PPC Advertising to Drive Traffic to Your Website
This one should be easy to explain.
More website traffic = more eyes on your job adverts. 👁
There are two main options to increase website traffic.
The first is SEO (search engine optimisation).
When your job adverts are optimised via the use of appropriate keywords, tags and metadata, their search engine rankings will rise.
The same goes for other pages on your website.
The better optimised your adverts and site pages are, the higher you'll appear in Google search results.

And the higher you appear on google, the more people will be able to locate and view your job opportunities.
If you're not an SEO expert, outsourcing SEO work to another individual or company might cost you, but it's still likely to be cheaper than option two: PPC (pay-per-click) advertising.
PPC is an often-missed trick in recruitment advertising.
Although it can be costly, it can be impactful too.
Essentially, PPC is a system by which you can advertise either your business or specific job opportunities.
If, for example, you pay to promote your job adverts on Google, you'll be charged a set amount by Google each time that your advert is clicked.
Price per click varies depending on several different factors, including:
Advertising platform
Target audience
Time at which the click occurred
Day on which the click occurred
Though you'll often receive a cost estimate ahead of time, it won't be exact, and advertising roles in this way might not be viable for everyone.
Cheaper improvements can be made to your recruitment advertising strategy via software like AdBuilder, which is proven to:
Hugely improve the quality of your job adverts.
Hugely reduce the time you spend writing them. Just ask Coburg Banks.
Hugely improve your ranking on job boards.
Method 5: Put Your Focus on The Candidate Experience 🚻
Nowadays, recruitment is a jobseeker's market.
With the power in the hands of the candidate, prioritising their experience matters.
Whether it's perfecting that user-friendly, easily navigable website interface or making sure your recruitment advertising is functional on mobile, there are steps recruiters can take.
For example, consider adding a candidate FAQ page to your site or interspersing useful written information with videos.
86% of businesses use video as a marketing tool, and 93% of this group agree that video is a crucial part of their marketing strategy.
Videos can bring texture and digestibility to the candidate recruitment experience.
Method 6: Use Existing Employees as a Resource
A 2017 LinkedIn report detailing global recruitment trends revealed that 48% of organisations feel their best hires come from employee referrals.
With collaborative recruitment methods becoming more popular, it's worth remembering that existing employees you've already placed might be one of your most powerful recruitment resources.
Even as a recruitment agency working on behalf of a third-party business, you can help that business implement an employee referral system.
As a candidate, the chance to hear from a current employee is valued.
If a business is spotlighting current employees, candidates will get a sense that many others are happy in their jobs.
Method 7: Automate and Streamline the Recruitment Process with Software ⏩
Recruitment automation can streamline the process of hiring in a million different ways.
From chatbots that gather candidate feedback and software that compiles candidate data, all the way to intuitive SaaS (Software as a Service) options like job ad builders, automation has many benefits:
Repetitive, menial tasks can be completed by software programmes, freeing employees to carry out more meaningful work.
Time can be saved at all stages and used more wisely elsewhere.
Data can be constantly gathered and analysed, then adjusted in line with this up-to-date information.
Hiring can happen more quickly.
Make higher quality, bias-free hires.
The candidate experience is streamlined and improved.
As with many of these seven recruitment advertising methods, the automation of your processes will cost you.
Do your research, consider your needs, and don't overspend on software that won't serve you well. 🤑
Best Recruitment Advertising Practices
We've already discussed why multi-channel recruitment advertising works best.
What we haven't gotten into yet is the varying demands of each recruitment channel.
You can't post the same piece of content everywhere and sail off into the sunset.
To back up all these great recruitment advertising methods, your agency needs to be following best practices too.
Recruitment Advertising on Job Boards
52% of job seekers cited job boards and online job sites as their preferred source for finding a new job opportunity.
Although other channels have become more popular in recent years, job boards still come out on top.
Suggestions For Recruitment Advertising on Job Boards 💭
Know your job boards from your job aggregators. An aggregator will re-post your job advert once it's online somewhere, while you'll be the one to post your adverts on a job board.
Use in-built features like company pages to your advantage. Claim them and fill them with details, so that when candidates are searching for more info, they find what they need without having to go far.
Understand the role of a general job board. Don't be surprised when you attract unsuitable candidates and don't be alarmed if you receive a large volume of applications.
Look into niche job boards. Smaller, industry-specific sites might receive less traffic, but a higher percentage of that traffic is likely to be suitable for the role you're trying to fill.
Appreciate the opportunity to reduce bias. Interestingly, women are 11% more likely to find a job through an online job board than men.
Watch out for PPC job boards that can get very expensive, very fast. Invest wisely and pay attention to the balance of cost versus return on investment. ⚖
Recruitment Advertising on LinkedIn, Facebook, Twitter and Instagram
A 2019 Clutch study revealed that 14% of recent hires found their role through social media channels. 📲💬
Candidates still discover job opportunities predominantly through job boards, but social media recruitment advertising is gaining traction.
If you want your recruitment advertising methods to remain ahead of the game, you'll need to be paying attention to these kinds of trends.
Suggestions For Recruitment Advertising on Social Media 💭
Make LinkedIn your main port of call for social media recruitment advertising. Reach potential candidates via the search bar, paid advertising options, and paid headhunting options like LinkedIn Recruiter.
Use other social media platforms to do more than advertise and promote. Build your brand and your following. This is the kind of successful passive advertising strategy that I mentioned in Method 2.
Sandwich recruitment advertisements between helpful, informative content that feels relevant/in line with your brand voice and engages your following.
Put most of your energy on sites like Instagram, Twitter, and Facebook into calls to action and efforts to redirect potential candidates elsewhere (aka to your website and application pages). 📣
Put the time into each social media platform that your brand has a presence on. For example, what works on LinkedIn won't always work on Instagram.
Try sharing the less polished side of your recruitment agency on social media. Film some behind-the-scenes Instagram stories or engage in a bit of Twitter banter. Many candidates enjoy a brand with a personality.
Recruitment Advertising Offline
Finally, we come to this often-forgotten recruitment advertising option, offline advertising.
Shocking, I know.
What is this, the dark ages? 🧙‍♀️
You might be surprised to learn that advertising recruitment opportunities offline isn't a relic of a bygone era.
It's something that many companies and recruitment agencies still actively do.
And let's not forget that the term "offline" also encompasses all non-digital networking and word of mouth.
Suggestions For Recruitment Advertising Offline 💭
Attend university job fairs. For junior/entry-level roles, this is the hottest ticket in town.
Attend networking events to meet like-minded professionals, share leads and make connections. Cultivate a mutually beneficial relationship of recommendation and respect.
If you're placing job adverts/other promotions in print, remember that considerations don't need to be made for SEO. You can drop the keywords and save precious space.
Searching for a local candidate? Advertise in niche offline spots like local newspapers and community bulletin boards so that you can source the right kind of applications.
As mentioned earlier, consider listening to employee referrals. An employee referral is statistically likely to result in a quicker, higher-quality hire than any other method.
Remember what I said about diversification? You don't have to choose between offline and online advertising. Committing to a few offline marketing methods won't change your online presence.
Stand Out, Rank High 🗯🥇
All the recruitment advertising methods that we've discussed today are designed to help your job adverts stand out, rank high, and attract quality candidates.
And so is AdBuilder. 😏
If you're looking to improve the quality of your job adverts, save money you'd otherwise spend on advertising and free up time in the working day, consider signing up for a free trial of our platform.
Or for more recruitment advertising insights, check out some of our other blog posts: