When it comes to recruiting a top professional, keeping the cost of job advertising to a minimum is a real head-scratcher.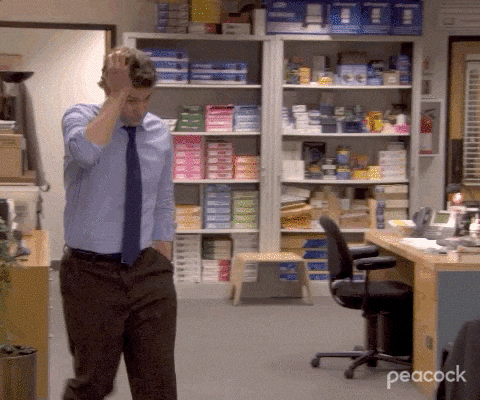 On one hand, reducing your budget is a key way of maximising profits.
However, there's usually a price to pay when you cut corners on cost – namely the quality of hire.
So, what's the solution? (Apart from AdBuilder of course. 😉)
To get the ball rolling, here are some tried and tested tips to reduce the cost of your job advertising, without compromising the type of applicants you attract. 
Contents
How to Reduce the Cost of Job Advertising
Point ☝️ – Avoid PPC Job Boards
There are many benefits of pay-per-click (PPC) job boards.
For instance, your job advert won't start slipping down popular job boards when newer ones are published.
You also have the option to modify your job advertisement without having to pay an upfront fee.
If you need to adjust the keywords or change the tone of the content to maximise its impact, there are no extra charges to think about.
PPC job boards give you access to accurate tracking and reporting too.
This is particularly important if you specialise in certain industries, as you can use this data to enhance future campaigns.
BUT…
PPC job boards do cost a lot of wonga. 🤑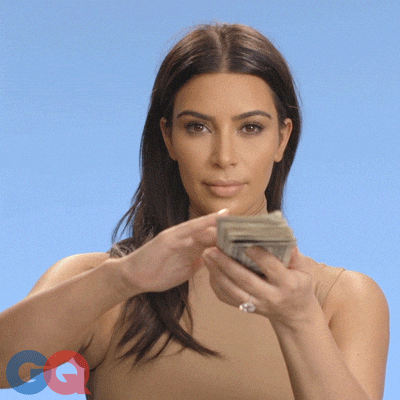 The reality is that sponsoring your job advertisement should generate high click-through rates.
That's a given.
But generating 1,000 clicks in exchange for a handful of underqualified applicants isn't going to help you reduce the cost of job advertising.
Yes, you're extending your reach and generating interest.
But there's no guarantee that you'll convert any of those clicks.
Also, if you don't find the right candidate within the campaign deadline, you'll have to splash out to extend it.
PPC job board fees can vary as well.
So, the more clicks you receive, the higher the fee.
To avoid this, you should be capping your spend and allocating a set budget and a specified amount of clicks.
As an agency, don't overlook the time it takes to set up and monitor every PPC campaign.
These things require resources and cost your agency money.
To generate the best results for the least amount of money, you need to be tracking performance and adjusting the cost-per-click/budget as you go.
If you're willing to commit to this, you'll gain some useful metrics and be able to easily control the flow of applications accordingly.
If not, it might be time to use the best free job boards or look at alternative recruitment methods. 👇
Point ✌️ – Try a New Recruitment Method
Sometimes the best thing you can do to reduce the cost of job advertising is to know when to quit and turn over a new leaf.
Flogging a dead horse isn't going to get you anywhere in this game.
If what you've been doing is burning a hole in your pocket or generating sub-standard results, consider trying these inexpensive (and occasonally free) places to advertise jobs.
💡 Get Social
Networking is a powerful thing.
As a recruiter, you're probably already well connected.
The problem is the world of recruitment moves at lightning speed.
So, taking a moment to rummage through your little black book of contacts isn't always the first port of call.
Nevertheless, you should make a conscious effort to check-in with candidates, even when you don't have anything immediately in the offing.
It's about building rapport and establishing your agency/you as the go-to career expert.
To acquire fresh contacts, consider attending the Recruitment Agency Expo and local British Chambers of Commerce functions as a visitor.
LinkedIn is another way of reducing hire costs.
Building a social pipeline may require a bit of thought but is worth every minute spent.
Just making sure your summary and skills sections are optimised with keywords can make it easier for passive and active candidates to find you.
Actively commenting on things and posting/sharing fresh content is a brilliant way to broaden your reach on LinkedIn. 
For more direct responses, don't forget to use the people around you.
Aka – your team!
Your employees or colleagues should be your biggest advocates.
So, when you post a new job advert on social media, get them to share and spread the word. It's quick and free.
You may even gain a few followers in the process.
Ooh, check you out! 😉
💡 💡 Improve Your Website
Optimising your job opening section on your agency's website is a smart way of organically attracting active candidates via search engines.
Here are a few ways you can do it:
For a deeper dive into recruitment SEO, check this extensive guide out. 👇
Recruitment SEO: How to Optimise Your Job Adverts in Just 10 Minutes!
💡 💡 💡 Use a Left Field Job Board
If you've exhausted classic job boards and fancy trying something different, don't discard the new players in town.
The results might vary, so this will be a case of trial and error to see what works best for you.
However, you'll usually get a more personal and tailored service.
Here are a few examples of niche/left field job boards in the UK:
If you want to eradicate any payments/PPC job board costs, stick to the free listing options and use AdBuilder to write a fully optimised job advertisement in 10 minutes that'll get you ranked at the top.
Point ☝️✌️ – Analyse Job Board Success
STOP! ✋
There is strength in numbers.
Before you continue to commit to specific job boards, take some time to crunch the numbers.
If the clicks are there but the quality and quantity of applicants aren't, you may want to consider cutting ties with that particular job board.
For an accurate analysis, collate your last five job posts from one industry and think about:

– How quickly it took you to generate your first quality candidate

– The number of quality candidates generated at the end of the campaign

– How much you spent advertising each job role

– Views generated per job

– How long these candidates stayed at the company – more on this later.

By collecting all this data from each job board, you'll find it easy to establish the good from the bad.
When it comes to giving certain job boards the axe, it's worth bearing in mind that many of them will offer discounts to prevent you from leaving.
Don't be afraid to 'cry wolf' and threaten to leave your top-performing job boards.
You may find yourself paying less for your next advert which can really reduce the cost of your job advertising bill from month-to-month.
In theory, this business model may seem rather peculiar.
But it's pretty commonplace for subscription-based businesses.
Now TV is a prime example with their ever so tempting discounted 'Passes'.
The bottom line is that the cost of acquisition to these job boards far outweighs the cost to reduce your job advert bills by a few quid.
Therefore, they'll do almost anything to keep you using their platform.
So, once you've established what your most effective job boards are, threaten to pull the plug and see what you can save!
On the flip side, don't get sucked into the discounted rates from your low performing job boards.
Yes, a bargain is great.
But price doesn't equal quality.
How many times have you picked up a cheeky late-night reduced baked good at your local supermarket, only to later discover it's painfully stale?
The point is, you should always stick to your numbers and try something else.
You can always revisit them in the future.
If you're feeling extra sneaky, set up a different email address and take advantage of various introductory offers from job boards.
This can be anything from reduced fees when you choose a minimum/fixed cost to a tidy credit for a PPC campaign.
Point ✌️✌️ – Smarter Budgeting
When was the last time you estimated your basic recruitment costs?
One month ago? Two? Longer?
It only takes a couple of expensive recruitment campaigns to throw your forecast and budgeting into meltdown.
Every month, minimum, you need to re-evaluate your costs – including:
Job boards
As mentioned before, job boards can cost you an arm and a leg to gain exposure and generate quality candidates.
Crunch the numbers and analyse every job board across different industries.
This is your chance to cut the deadwood or lower/increase any listing budgets.
Business Branding
Expanding your pipeline costs money.
While free events and networking functions do exist, you still need to consider how many working hours were required to generate X amount of quality candidates.
At every event, you must track how successful it was.
Ditch the rubbish ones.
Employee salaries
Time is money.
As a rule of thumb, multiply the hours spent on recruiting for one position by the hourly salary of your recruiters.
If someone is taking longer to find certain roles, ask them what they're struggling with.
Is the job board underperforming?
Do they need a PPC job board budget to fill this particular role?
Or are they finding it hard to write the actual job?
Once you identify the problems, you can reallocate your budget accordingly to support the challenging roles instead of simply throwing more money at it in an act of desperation!
Point ☝️✌️✌️ – Improve Your Job Adverts
Here's a worrying stat:
According to Business Matters Magazine, around a third of new employees don't pass their six-month probationary reviews.
When you consider that the average UK salary is around £35k, an employee who moves on after six months would set a business back circa £17k in lost wages, plus the average £3,000 it costs to hire someone in the first place.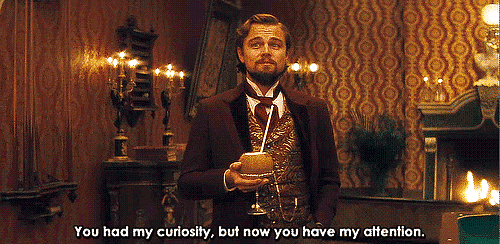 Now we've got your attention, let's address the facts.
The quality of your job advertisement matters.
It matters to your client and it matters to your agency's reputation.
It really is that simple.
For the best results, every job advert needs:
The right keywords to get it ranked on page 1 on job boards and Google
The ideal structure and length
The necessary information to sell the role
Let's not beat around the bush. Writing one of these 'ideal' job advertisements within an hour is hard enough. Let alone hundreds every year!
By paying closer attention to the quality of the copy on your job advertisements, you can reduce the overall cost because it'll get found and strike a chord.
You can find more tips on how to improve your job adverts here.
Pressed for time?
We said it before, and we'll say it again…
If you'd rather cut straight to the chase, take a look at AdBuilder.
"Delegate or outsource everything except the stuff you're good at. It allows you to focus on the tasks you're amazing at."

Cameron Herold
Not all recruiters know how to write fully optimised and well-crafted job adverts.
That's not a dig. It's the truth.
If a recruiter is that good at writing compelling copy, they would be a copywriter or a journalist.
It's a totally different skill.
A recruiter should be spending their time speaking to clients, screening candidates and conducting interviews. Not spending hours trying wasting company time trying to string a few sentences together.
In only 10 minutes, our platform can write and create ads that rank at the top of leading job boards and help you drastically reduce the cost of job advertising.
Simply fill out a few quick details about the role and AdBuilder will take care of the rest for you.
🔥 Get your agency's adverts ranking #1 on job boards

🔥 Fill more roles than you normally would

🔥 Attract the best people to your roles without any effort

🔥 Automate the job writing process – creating content even copywriters would be proud of

🔥 Save valuable time to focus on other areas of recruitment
Think of all the time (and money) you could save on your job advertisements. 😍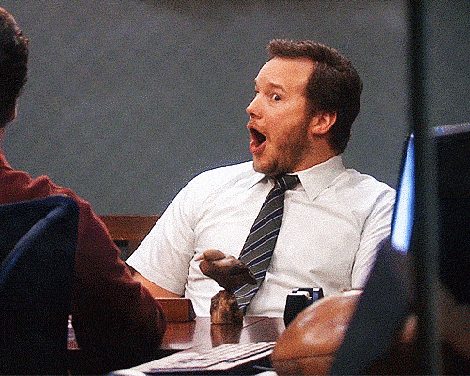 "Make no mistake about it, AdBuilder is a game-changer for recruitment advertising. We're an experienced recruitment agency and because of AdBuilder, we were able to generate an additional £629,000 in revenue, all because our advertising was better, more consistent and ranked higher."

Mark Wilkinson – Managing Director, Coburg Banks
Sceptical?
Sign-up for a FREE 14-day trial and see for yourself. (No credit card required!)
⭐ Create brilliant job adverts with AdBuilder ⭐