Why use social media for recruitment?
It's a question on the minds of a million different businesses around the world. 💭
But what's the answer?
Is social recruitment worth your time, or would you be better off sticking to the classic methods, like job boards and website postings?
If you do choose to hire via socials, which are the best ones to invest your energy into?
In a world where the challenges of hiring employees are high and competition is tough, you might be uncertain where social hiring fits in. 🤔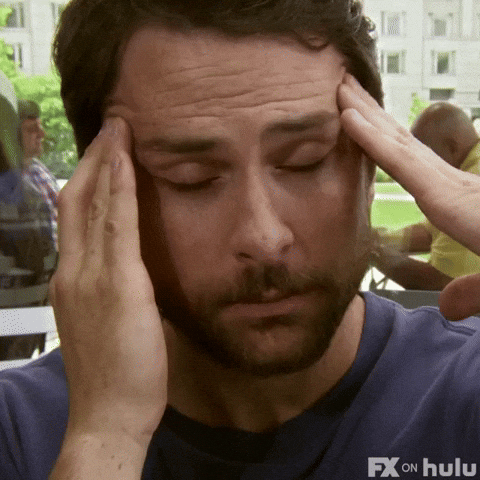 But at AdBuilder, we aren't.
Let's help you figure it out, here and now…
Contents
Why Use Social Media for Recruitment?
92% of employers use social networks to find talent, including huge brands like Dell, Marriott and Taco Bell.
This alone should tell you more than enough about the value of social hiring in the recruitment landscape as it stands today.
Think about it… Millennial and Generation Z employees make up a good proportion of the current workforce, and this proportion is increasing with each passing year.
And social media is where you'll find them, in large quantities.
Basically: Tech savviness is becoming a prerequisite for accessing the best of the bunch. 🍌🍇
What Is the Power of Social Media? 📲
Social recruiting is a bit of an umbrella term. ☔️
It can refer to:

– Advertising openings/listings on social media

– Posting openings/listings to the job-board-style pages on certain social media platforms

– Using social media as a talent database

– Screening candidates based on their social media profiles

– Building your company's brand via social media to increase your recruiting power
The power of social media, when you compare the use of it to the use of job listing sites like Indeed and Glassdoor, is revealed by the following infographic:
See what I mean?
On social media, companies can connect directly with passive and active candidates alike.
They can also connect on a DEEPER level by giving a strong sense of their company values and their culture. 🤝❤️
Plus, according to Jobvite research, employers who used social media to hire saw a 49% improvement in candidate quality.
Nobody could complain about a rise in quality that steep.
What Are the Disadvantages of Using Social Media in Recruitment? 🚫
One disadvantage of using social media to hire top talent is the competition.
You'll have to go against a huge variety of other employers, businesses and recruiters doing the same thing. 😱
But, I hear you asking, isn't this true of non-social-media-related recruitment methods, too?
It sure is.
On a global scale, 10 jobs are added to Indeed every second.
The reality is that the hiring market is competitive.
A more focused disadvantage is the scope for inequality or unconscious bias – a crucial consideration in a working world that's finally emphasising diversity and inclusion to the fullest extent.
Hiring managers can give a lot of weight to small interactions with candidates on social media, or to small features of their social profiles that seem unideal.
There's a risk that screening solely conducted via social media research will subconsciously exclude clients of a different/diverse background.
Social hiring works well.
But all in all, it works best as part of a multi-faceted job advertising strategy.
"Smart employers want to cast as broad a net as possible to reach as many potential candidates as they can, and they are increasingly harnessing social media as part of their recruitment strategy. But it should be only a part of the strategy."

– Jonathan A. Segel
Cast your net wide and cast your net right. 🎣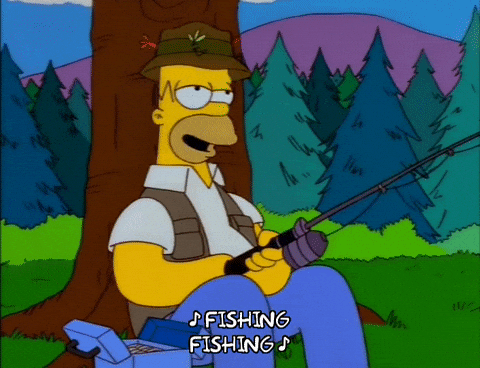 Are There Any Social Media Policies for Recruitment to Follow?
To keep your hiring practices fair and above board on social media, the SHRM (Society for Human Resource Management) recommends that you:

– Don't ask for passwords or request access to any content that's not publicly available

– Mitigate the risk of hiring bias during screening by asking a trained HR representative to screen

– Don't rely on social media as a screening tool too early in the recruitment process (e.g., pre-interview)

– Be consistent about your social recruiting practices, giving every candidate the same level of interaction/screening/etc.

– If you spot an inappropriate piece of content that convinces you out of hiring the poster, gather evidence of the post (that way, you'll have a clear explanation for your decision, even if the user does choose to delete the content at a later date)

Those are your guidelines for doing things in a legally correct way.
But what about your guidelines for doing things in an effective, results-driven way (which is, of course, still legally correct)?
If you're looking to join the majority of UK companies and start implementing social hiring tactics, we've got you. 💪
If you're wondering how to improve your existing social hiring tactics and stand out from the crowd, we've got you, too. 💪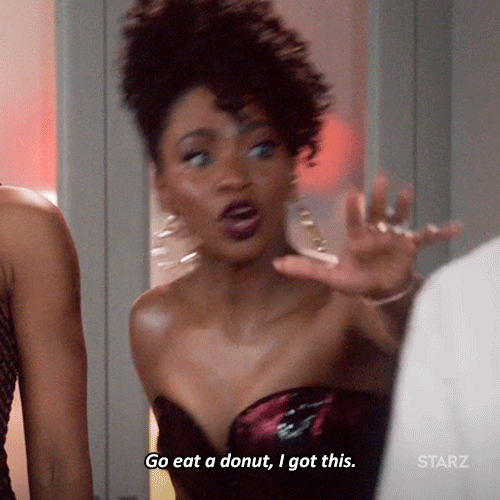 We've done the research, we've lived the recruitment life, and trust us – these are the best practices for social media recruitment success:

– Share highly engaging content to your social feeds (videos, posts with a personal touch and thought leadership pieces) – This approach enables you to build your brand credibility and increase your follower base, getting more eyes on every listing you share on your socials.

– Get your employees involved in the social sharing action – If there's one thing a jobseeker loves, it's insight from your current employees. It's the sense that workers are heard, respected and supported in the office. Play into this on socials to improve your company's reputation.

– Set measurable goals for every social advertising/hiring campaign – When you know what you're working towards, you'll find it's much easier to track your progress towards that goal. Every social campaign should be tracked with KPIs and improved accordingly the next time around.

– Use hashtags to reach your target audience – As mentioned in the infographic above, less than half of UK employers target a specific audience with their social recruitment sharing. Use hashtags to your advantage on all applicable sites and get your ads in front of the perfect pair of eyes ASAP.

– Remember that every social site is different, it's not one size fits all – What works perfectly for you on Instagram isn't necessarily going to perform as well on LinkedIn. What gains traction on Facebook might go unnoticed on TikTok, especially as all of these apps are constantly evolving and changing!
Speaking of that final point…
Which Social Media Channels Should I Use to Recruit?
There are a few key players on the social media recruitment scene.
Facebook
Twitter
Instagram
Pinterest
YouTube
TikTok
LinkedIn
And all of these players function a little differently from each other.
Facebook has just under 3 billion monthly active users, making it the largest social network worldwide. 🌏
On Facebook, it's all about curating your page and making it an informative, welcoming place to visit so that people stick around when they do.
Over on Twitter, things move more quickly, and you should be more focused on sharing quick takes and snappy statements.
The "jobs" hashtag on the platform sees millions of views each hour, so if you're advertising on this largely text-based platform, the # is the strongest weapon in your keyboard arsenal. ⌨️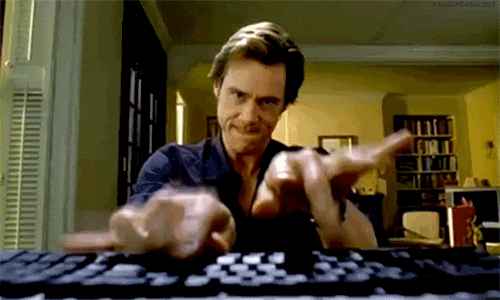 In contrast, Instagram is a highly visual platform. Insta's biggest pros are:

– The opportunity to show a more personal, human side (especially by showcasing real employees)

– The opportunity to utilise hashtags to increase your reach and target specific audiences

– The space in your profile to link back to your website and encourage followers to click through

– The chance to stimulate the mind of even the most passive jobseeker with interesting visuals
Pinterest is also visual. 📸
Youtube and TikTok are, again, well placed to engage passive jobseekers.
This is because 54% of consumers demonstrate a preference for video marketing over any other form.
And LinkedIn?
They always say you should save the best for last, and that's exactly what I'm up to here. LinkedIn is the granddaddy of social hiring. It's the world's leading professional social network.
Plus, LinkedIn's advanced search capabilities allow you to filter by:
Past employers
Current employers
Job titles
Number of years experience
Seniority level
Interests
Education level
References
Locations
This level of granularity makes finding great passive candidates a million times easier.
Beyond this, here are eight concrete reasons to recruit on LinkedIn:
Should I Use Organic Social or Paid Social Ads? 💰
Building an organic audience on social media takes time and effort, but it's less costly than paid ads. 🌱🌿
Especially PPC (pay per click) options, where the prices can rack up quickly if your posts do start gaining a lot of traction.
Paid adverts for jobs and other content are ideal for:

✅ Expanding your reach

✅ Reducing the amount of effort you have to actively put into growing your organic reach

✅ Targeting specific demographics

✅ Filling roles more quickly, with less effort/time/strategy required to get job ads in front of top talent

But it's not perfect, because:

❌ The social recruiting landscape is highly competitive, and getting the results you want isn't easy

❌ You'll still need to be expending effort analysing ad performance to get value for money

❌ When jobseekers know you're being promoted, some will feel the ad is less trustworthy/credible

❌ It's easy to overspend your budget trying to achieve far-off results

Thankfully, many social media platforms allow you to set a budget with them for your paid advertising, preventing your company from paying more than it's able.
Like anything in this life, it comes down to the fact that you get what you give.
The teenager that leaves their homework to the last minute and rushes to finish is less likely to get top marks, whereas the one who dedicates hours doing it three days before. 🤷‍♂️
Whether you're relying on paid or organic, preparation and patience are key to success.
You must invest your time and energy without expecting instant results down either avenue.
For More Ways to Transform Your Recruitment Strategy, Try Automating with AdBuilder
The increasing prevalence of social media as a digital recruitment avenue is one of many ways that the industry is shifting.
There's also been a strong trend towards the use of automated recruitment tools.
Tools that streamline the process and mop up the busy work. 🧽💧
One tool that we'd 100% recommend?
Us.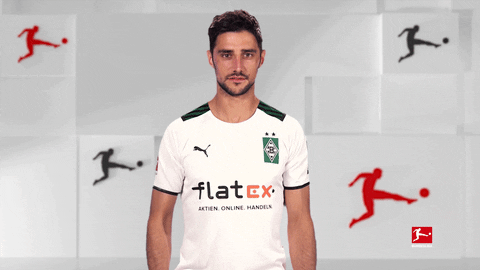 AdBuilder's job advert building platform is designed to cut down the time it takes you to write an ad considerably – down from hours per ad to just 10 minutes!
And there's AdGrader, our bias checker.
AdGrader ensures your ads are free of any exclusionary or discriminatory language.
Who could ask for more?
If you're still searching for recruitment intel, stay on the blog and check out: