"What do employees want in 2022? How has COVID changed recruitment, and how should my agency adjust to these changes?"
☝️ These are the questions echoed by many recruiters right now. ☝️
The hiring landscape is shifting, and if you want to keep serving the needs of your clients efficiently and effectively, you must develop a strong sense of how and why.
12,500 workers across 29 different nations were surveyed by Ipsos for the World Economic Forum in summer 2021.
Want to know the results?
Drumroll, please…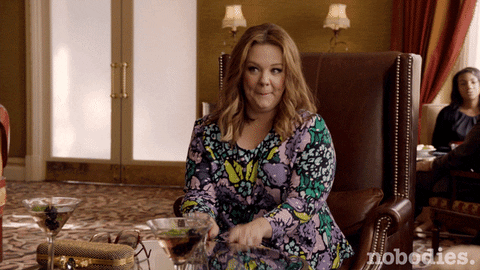 The survey discovered that a whopping two-thirds of workers want to continue to work flexibly, even when the COVID-19 pandemic is completely over.
It's clear that the evolved working habits and preferences of employees are here to stay, and it's time to find out more.
Contents
How Has COVID Changed Recruitment?
There is no short answer to this question because the global pandemic has altered everything.
Not just in the recruitment industry, but in the world.
We've seen it at AdBuilder, and we're sure you've seen it too.
But for recruitment agencies specifically, it's been a little more complex.
Recruiters have been impacted on three different fronts by COVID-19:

1. Their working lives and practices have changed.

2. The working lives and practices of their clients have changed.

3. The working lives and practices of their talent pipeline have changed.
A Brave New Working World 🌏
The recruitment market has transformed drastically since March 2020.
With the advent of the first lockdown, recruitment agencies, companies and employees were forced to re-assess their strategies. 🚧⚙️
But in doing this reformatting, many discovered more than they bargained for.
They discovered that "the old way" hadn't necessarily been the best way.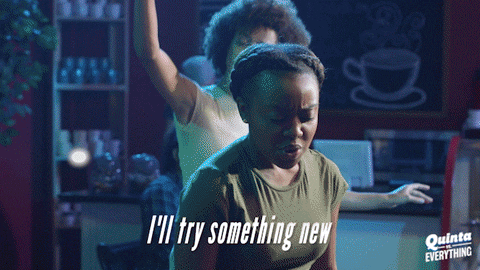 "In the wake of COVID, HR professionals have been forced to re-examine their talent acquisition strategies, resources and technology. Many of these changes have raised the bar for the recruitment process and candidate experience. Some HR professionals say there's no turning back and expect these changes to stick around long after the threat of COVID diminishes." – Carol Patton, Human Resource Executive
A lot of the transformation comes down to candidate and employee experience.
A simple look at the statistics will show you that employee wants and needs have shifted significantly in the past couple of years. 📊
Between March 2020 and January 2022, attitudes towards options like remote work have evolved – among employers, employees and recruiters alike.
When we ask the question, "What do employees want in 2022?", these statistics paint a strong picture of changing preferences…
What Needs to Be Considered When Hiring in 2022?
Below are the seven biggest priorities for employees in 2022, all of which you need to be considering as you update your recruitment strategies for the new year.
You're asking me: What do employees want from their employers? What offerings should I, as a recruiter, be providing or emphasising? 🧐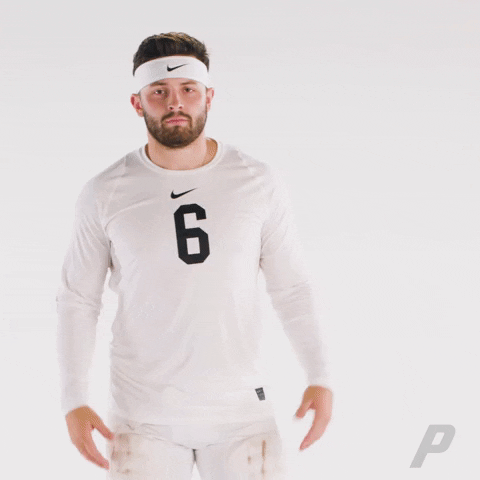 And I'm telling you:
1. Remote work opportunities – When you can work remotely, you can do any job from anywhere. You don't have to live in a certain place to apply for a role, and you don't have to sacrifice hours each working day to a commute. These are big priorities for employees and jobseekers heading into 2022. As now more than ever, it's clear that in many cases, companies can make remote work… well… work.

2. Hybrid work opportunities – Though you might think remote work opportunities would top the list, the most popular option for UK workers is the hybrid option. A system in which employees are sometimes WFH and sometimes in the office. This way, many employees get the best of both worlds – face-to-face interaction and relationship building.

3. Flexible working hours and a better work-life balance – Employees are pursuing their side hustles and prioritising their lifestyles more than ever. Having seen how it feels to have more time on their hands, they're less willing to give all their time to their job. They want to live too. And, they want to work for an employer who can respect this basic desire.

4. Career progression opportunities – Money isn't everything. Many would be willing to earn a little less money in favour of working for a company that would promote and support their career progression and encourage their development. Employees are thinking about the future more often, and they want to know that their employer is invested in offering them a good one.

5. Diversity, inclusivity and respect – Working for a diverse company is important to the majority of employees, particularly those from younger demographics (who are slowly becoming a greater portion of the workforce as older people age out of the working world). People have always wanted to feel respected and appreciated at work, but standards are rightfully rising in this area.

6. Dedication to sustainability/protecting the environment – Similarly to priority number five, many are demanding more from companies and businesses from an environmental standpoint. A growing proportion of jobseekers don't want to work for a company that they perceive to be actively damaging the environment or not actively participating in efforts to protect it.
The 4 Biggest Workplace Trends Set to Shape the Year 📈
Here are four trends to keep your eyes peeled for in 2022 and consider implementing in your own office and emphasising in your clients' job ads. 👁🍌
1️⃣ A Growing Number of Mental Health Support Programmes
Employee health and wellbeing programmes have been rising up the corporate agenda for years.
A rise that has no doubt been fast-tracked by COVID-19.
We expect to see many more companies formalise their mental health support plans and practices in 2022. 💙
This is something that your agency can both do in-house and emphasise as an offering within a job advert.
2️⃣ A Rise in Non-Location-Based Recruitment
57% of workers are now remote at least some of the time.
Many plan to stay this way if they can help it. 👩‍💻
Plus, now that companies know productivity won't utterly dwindle if people aren't on-site, the increased availability of remote work and recruitment based on factors other than the location is likely to continue.
This will impact how you structure job listings, as a location won't need to be listed in an 'important info'-style section.
Instead, you'll be emphasising the role's remote nature.
3️⃣ A Greater Emphasis on Employee Engagement
Despite the lowered premises overheads for businesses and the higher levels of employee convenience, remote work isn't without its negatives.
A reduced rate of employee engagement is, according to initial research, one of these negatives.
It wouldn't surprise us to see more companies actively trying to combat reduced engagement in 2022, be it through virtual company events and team-building exercises or semi-regular IRL meetings for remote teams.
Your agency could do the same for its employees or even for your wider talent pipeline, keeping everyone happy, interested and invested.
(Though they'll never be quite as happy as this precious smiling doggo. But we can always try.)
4️⃣ An Increased Use of Automation
The role of automation in recruitment will only continue to grow as hiring becomes more complex and time-consuming with every new digital advancement and demographic shift. 🤖
As recruiters have more to consider during the recruitment process, they'll be looking to outsource wherever they're able, ensuring they're focusing their attention and energy away from less-highly-skilled busy work.
The less time recruiters spend on the processes that can be automated (like job advert building!), the more time they'll have to forge strong connections with candidates and make great employer-employee matches.
What Do Employees Want, and What Should Recruiters Do?
We're nearly there now.
We've already developed a strong sense of what employees want from their jobs (remote options, hybrid options, stronger commitments and so on).
We know then, too, what jobseekers and potential applicants are prioritising.
But what about what they want from recruiters?
How can you translate your new knowledge of employee wants and needs into continued hiring success for your agency? 🤷‍♂️
Keep reading to discover your potential next steps in the post-COVID hiring world – a world full of new preferences.
How Should You Change Your Approach?
Should the way that you work change? Should you recruit differently post-COVID? Is that what employees want? 🤔
Yes, and no.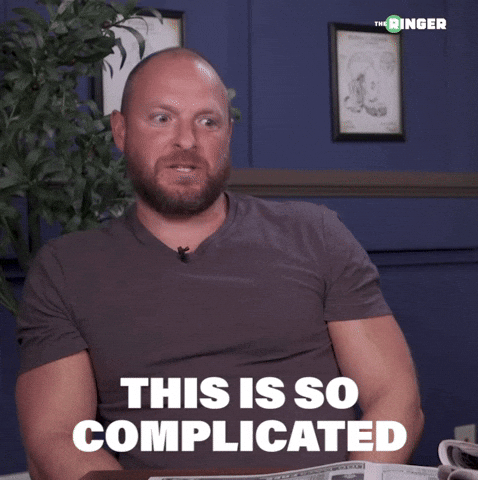 As you're already aware from some of the content above, hybrid working options are consistently ranked the most popular, and the same seems to be true for hybrid hiring options.
70% of recruiting experts surveyed by LinkedIn felt that a hiring process combining virtual and in-person processes would become increasingly standard in the industry.
On average, executives are reducing their office space by 30% in response to the changing working world.
It's not a case of only doing one or the other.
It's probably a case of scaling down your agency's in-person operations a little and scaling up your agency's online operations a touch.
Remember, recruitment is a balancing act.
And a real connection is a scale tipper. ⚖️
If you're going to be conducting virtual interviews and conversations, invest in the best possible software.
Let technology be a welcome facilitator, rather than an irritating barrier.
How Should You Change Your Advertising?
In terms of how you're sharing ads with jobseekers and which details you're including in the job advertisement itself, it's all about knowing what to prioritise.
Remember what matters to candidates in the here and now.
Many jobseekers would sacrifice up to 12% of their salary for more training opportunities and increased working flexibility.
Diversity and inclusion are becoming increasingly important factors, with Glassdoor research suggesting diverse practices are a priority for 76% of jobseekers.
Also, as time goes on, remember to keep researching and staying on top of employee priorities. 🔍📖
They'll change again and again and again and again.
And a truly inspiring job advert will continue to account for jobseekers, telling them what they genuinely want to know.
How Should You Change Your Working Practices?
If one piece of learning stands out more than anything else after the unexpected and extensive disruption of COVID-19, it must be this: Agile, adaptable strategies are the best strategies. ✅
You might think this isn't directly linked to what candidates and people in your talent pipeline want from your agency, but it is.
Candidates want to know they're in safe hands.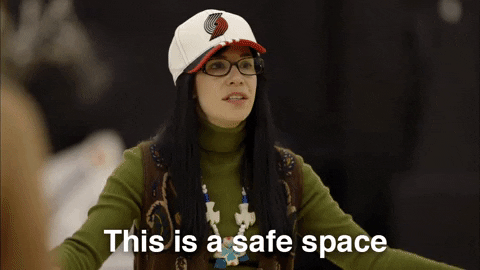 A company that's floundering and failing to make things work when something unexpected happens doesn't feel like a safe pair of hands.
Try:

– Implementing hiring technology

– Being more flexible

– Creating more contingency plans

– Monitoring and measuring data to track patterns and predict changes

– Regularly and effectively communicating with clients and talent
How Should You Change Your Agency?
I've given you a lot of information in this blog about how, as a recruiter, you can meet the newly adjusted needs of jobseekers.
I've explained how you can continue to connect employers with employees, even as things change.
But what about the working culture in your recruitment agency itself?
Employees of your organisation should be considered, and if you haven't already, you should take the time to see how your agency might evolve.
Could working hours be more flexible? 💭
Could employees adopt a hybrid working model? 💭
There are so many options out there.
Many wouldn't only work for your clients' companies; they could easily work for yours too.
The Industry Is Constantly Evolving – Learn How to Evolve Alongside It with AdBuilder's Support 🤝
Change isn't always smooth sailing.
From time to time, it can get choppy and rough out there. ⛵️🌊
But hopefully, with the help of a time-saving job ad creation platform like AdBuilder, keeping up with the quick-to-evolve recruitment industry will be that little bit easier.
It's one less thing to worry about, and it's one thing we're more than happy to worry about for you.
So why not give it a try?
Save time and effort with AdBuilder.
Stay ahead of the inclusive curve too, with AdGrader – our new bias checker.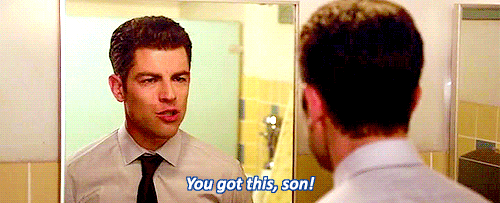 For additional up-to-the-minute advice on managing the demands of recruitment in the ever-changing modern world, stick around.
You'll soon discover even more gems on our blog, like: